Fondation SUEZ
The young people of Unis-Cité association at SUEZ headquarters, with the SUEZ Foundation
Since 1995, the pioneer of Civic Service in France Unis-Cité offers youngsters from 16 to 25 years old and from varied socio-cultural origins and educational levels, the opportunity to commit fulltime in teamwork and general interest missions, for 6 to 9 months. The missions can be: intergenerational link, sustainable development, citizenship, energy transition…
The objective of the process is threefold. Efficiency: allow youngsters, including school dropouts, to reconnect with education and plan for their future. Exemplarity: encouraging other organizations to get involved in welcoming school dropouts for their civic service. Modelling: in the long run, give impetus to a national public policy that combats school dropout through civic service.
On May 16th, 20 youngsters were welcomed at the SUEZ' and Fondation SUEZ' headquarters for CV workshops animated by voluntary employees, committed to the Foundation. These young people were also given the opportunity to participate to Trades workshops, animated by professionals from a wide variety of fields corresponding to their career plans.
Furthermore, on the 14th of June was organized the Tremplin morning, during which the young volunteers of the Booster program's promotion of 2017-2018 were trained by a team of 3 professionals from diverse organizations, including SUEZ, to promote their experience of civic service and the skills they have developed.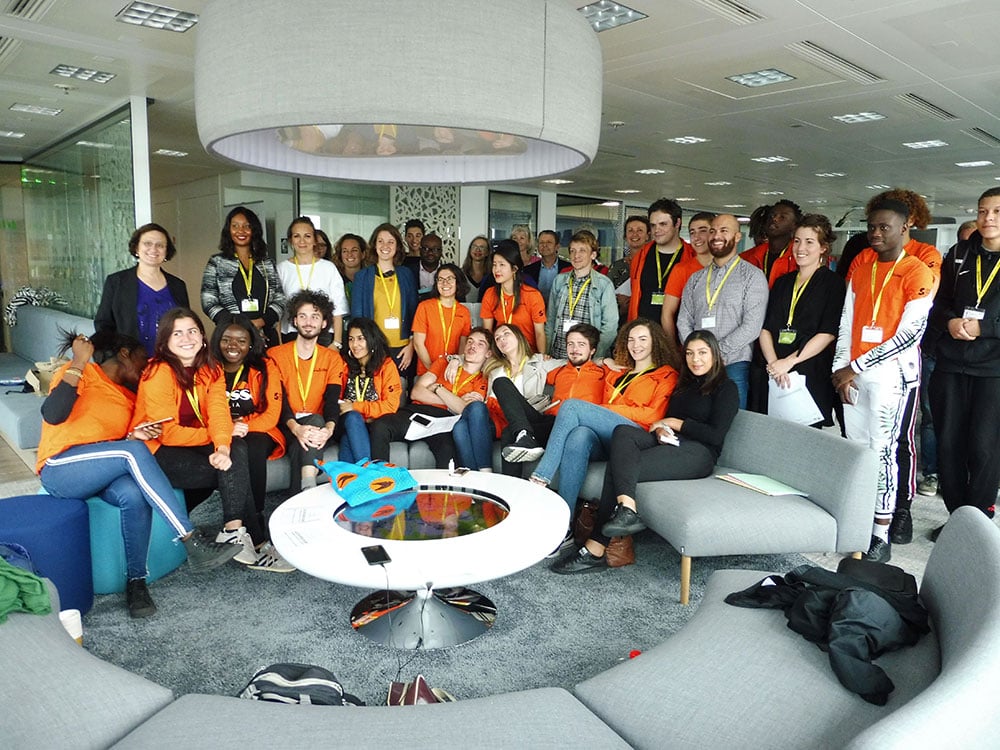 Keywords