Recycling and recovery
Lyon Metropolis assigns the operation of the waste treatment and recovery unit to SUEZ group
As part of its proactive policy to support the environment, Lyon Metropolis has assigned the operation of the Rillieux-La-Pape (France) waste treatment and Energy-from-Waste unit to SUEZ Group. The new contract, named NEOVALY, will be effective on 1st July 2019 for a period of eight years, representing a global amount of nearly 79 million euros. 
The offer presented by SUEZ was notably accepted because of the guarantees provided by the comprehensive modernisation plan for the plant, for more efficient management of the facility. Around 19 million euros will be invested to reduce nitrogen oxide emissions by 40% and save 14GWh of natural gas, or 3,000 tonnes of CO2.
As part of the contract, SUEZ is committed to:
Increasing the treatment capacity of the facility, thereby recovering 152,800 tonnes per year of waste (versus 145,000 tonnes currently),
Increasing available power for the district heating network by 30%,
Developing digital tools in order to share information and manage circulation flows,
Implementing four certifications: ISO 45 001 (Safety), ISO 14001 (Environment), ISO 50 001 (Energy Management) and ISO 9001 (Quality).

Furthermore, thanks to the support of Patriarche. Office of Architecture, the layout of the site will also be entirely redesigned, with a new plant architecture and a designed landscape offering an educational itinerary.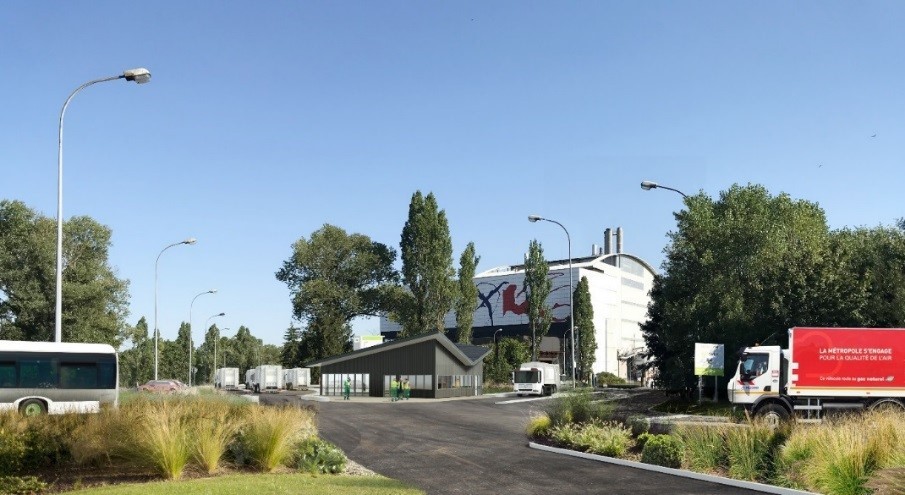 Keywords
Legal mentions
About SUEZ
With 90,000 people on the five continents, SUEZ is a world leader in smart and sustainable resource management. We provide water and waste management solutions that enable cities and industries optimize their resource management and strengthen their environmental and economic performances, in line with regulatory standards. To meet increasing demands to overcome resource quality and scarcity challenges, SUEZ is fully engaged in the resource revolution. With the full potential of digital technologies and innovative solutions, the Group recovers 17 million tons of waste a year, produces 3.9 million tons of secondary raw materials and 7 TWh of local renewable energy. It also secures water resources, delivering wastewater treatment services to 58 million people and reusing 882 million m3 of wastewater. SUEZ generated total revenues of 17.3 billion euros in 2018.