Recycling and recovery
COP23: The United Nations rewards SUEZ and P&G for the launch of the first recyclable shampoo bottle made from plastic collected on beaches
On 14 November 2017, at the COP23 in Bonn, Germany, Jean-Marc Boursier, Group CEO of Recycling & Recovery Europe, and Lisa Jennings, Vice President, Head & Shoulders and Global Hair Care Sustainability Leader, Procter & Gamble, received the United Nations "Momentum for Change" reward. The partnership between SUEZ, Proctor & Gamble and TerraCycle was rewarded for the creation and commercial launch of the first recyclable shampoo bottle made from plastic collected on beaches.
The United Nations "Momentum for Change" initiative highlights the world's most innovative projects in the fight against climate change.
In June 2017, in partnership with TerraCycle and SUEZ, the world's leading haircare brand, Head & Shoulders, launched the first recyclable shampoo bottle, containing 25% of plastic collected on beaches by thousands of volunteers and hundreds of NGOs. This emblematic initiative is the most significant solution in this area to date. Launched in France in June, the shampoo will also be available in Germany by the end of the year.
As a producer of secondary raw materials from waste, SUEZ already produces 150,000 tonnes of recycled plastic in its 9 plants in Europe, and expects to process 600,000 tonnes by 2020. The bottle thus designed avoids 60% of CO2 emissions in comparison with virgin polyethylene, and uses 85% less fossil energy.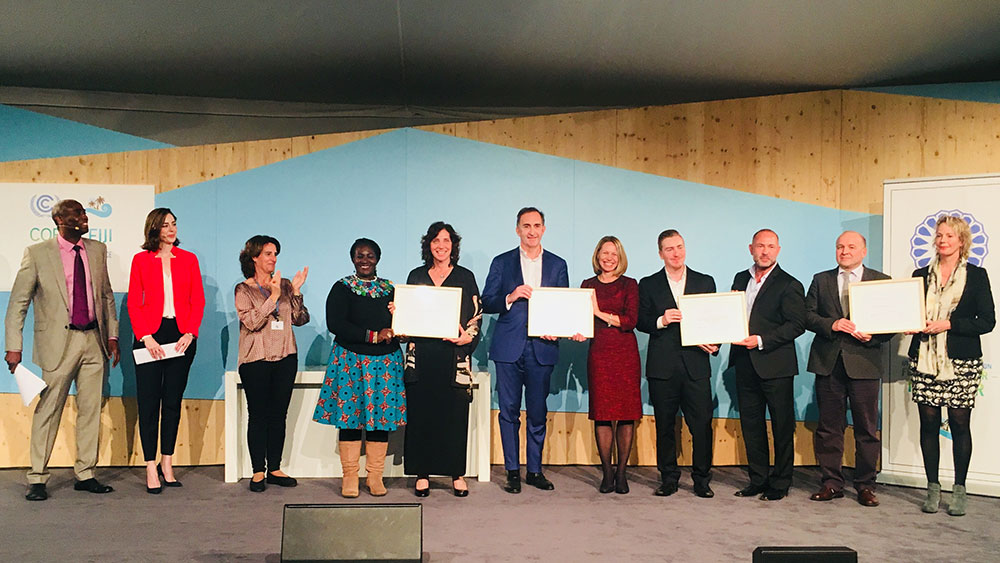 Keywords