Arul Rajagopal - TEST - NEW CALEDONIA: SUEZ RENEWS TWO DRINKING WATER DISTRIBUTION CONTRACTS
The municipalities of Païta and Mont-Dore in New Caledonia have renewed their trust in SUEZ, through its subsidiary, Calédonienne des Eaux (CDE), by awarding the contracts for the distribution of drinking water. The two ten-year contracts, worth a total of €50 million, came into effect on 1 January 2019.
Calédonienne des Eaux drew on the expertise of the SUEZ Group to implement a modernised, innovative and efficient water distribution service.
The main innovation in these two contracts is the roll-out of connected water meters. This solution allows for the real-time measurement of consumption and a leak alert system. This technology will provide the inhabitants with more control over their water bills and help protect the environment through the responsible use of water resources.
Located in Païta since July 2017, the "VISIO" monitoring centre optimises the management of the service through real-time supervision and the continuous collection of data. It enables more responsive planning of interventions in the field and greater sharing of information with the local authorities.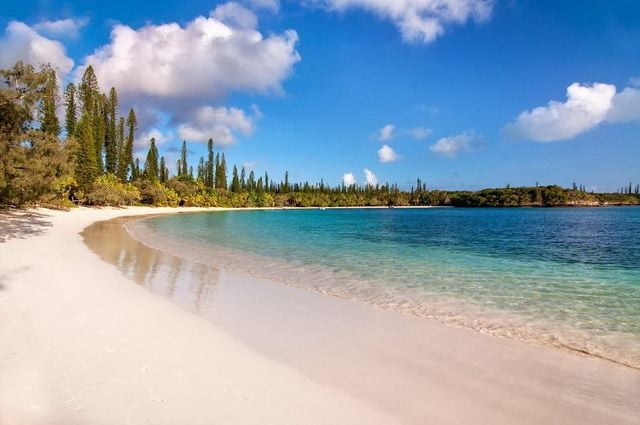 Didier Pouzou, CEO of Calédonienne des Eaux: "I am delighted that Païta and Mont-Dore have renewed their trust in Calédonienne des Eaux for another ten years. The Group will continue to support these two municipalities in meeting the major demographic and environmental challenges of the future, in particular through the use of smart technologies."
Keywords
Legal mentions
À propos de SUEZ
Avec 90 000 collaborateurs présents sur les cinq continents, SUEZ est un leader mondial dans la gestion intelligente et durable des ressources. Le Groupe fournit des solutions de gestion de l'eau et des déchets qui permettent aux villes et aux industries d'optimiser la gestion de leurs ressources et d'améliorer leurs performances environnementale et économique, conformément aux réglementations en vigueur. Afin de répondre aux défis de qualité et de disponibilité, SUEZ s'engage pleinement dans la révolution de la ressource. Grâc au potentiel des technologies digitales et des solutions innovantes, le Groupe valorise 17 millions de tonnes de déchets par an et produit 3,9 millions de tonnes de matières premières secondaires, ainsi que 7 TWh d'énergie locale et renouvelable. Il préserve également la ressource en eau, en desservant 58 millions d'habitants en services d'assainissement et en réutilisant 882 millions m3 d'eaux usées. En 2017, SUEZ a réalisé un chiffre d'affaires de 15,9 milliards d'euros.