In Shanghai, we know how to treat industrial water thanks to nature
Shanghai is the economic capital of China. The city is home to the Shanghai Chemical Industry Park (SCIP), the largest chemical and petrochemical platform in Asia. SUEZ has been tasked with the treatment of industrial water, water supplies and the management of hazardous waste for the park since 2002.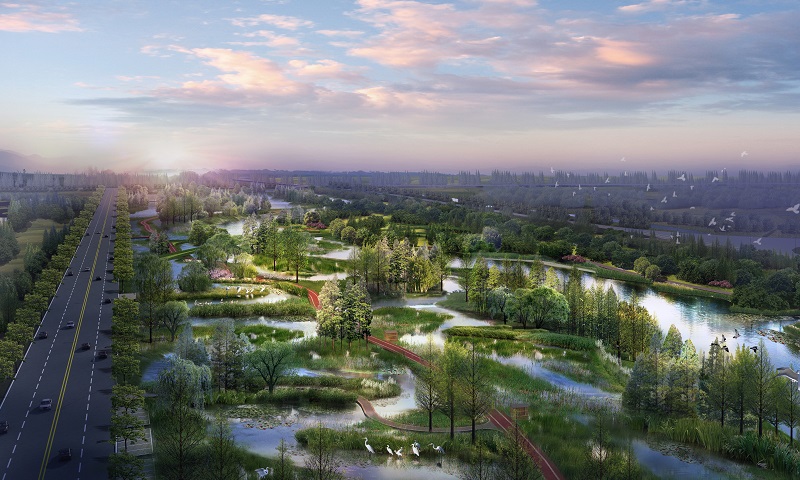 © SUEZ / SCIP Wetland
The site includes an artificial wet space, on an area of 50 hectares. This ecological engineering innovation is known as the Libellule Zone®, or an area of biological freedom that contributes to the fight against emerging pollutants.
Located downstream of the wastewater treatment plant operated by SUEZ, the zone uses the purifying properties of nature to treat inorganic wastewater discharged from the wastewater treatment plant. It guarantees for the elimination of pollutants, it improves the quality of the water discharged into the environment and allows for its potential re-use. This treatment is made possible by a selection of plants chosen for their purifying qualities, their resistance to salt and their ecological properties. In the future, the zone will become a cradle of the rich biodiversity usually found in humid areas.
Work on the new Libellule Zone® has come on stream in 2018.
This article was published in the sixth issue of open_resource magazine: "Towards a bio-inspired future"