Fondation SUEZ
How SUEZ is providing access to sanitation
On the occasion of the World Toilet Day on 19 November 2017, find out about some of the actions supported by the SUEZ Foundation to favour access to toilets, a worldwide health and development issue.
4.5 million people still do not have toilets in their homes. World Toilet Day is an attempt to encourage actions to rise to the worldwide sanitation crisis.

In 2011, the SUEZ Foundation committed to supporting projects to provide access to essential services, such as water, sanitation and waste management, that are driven by international NGOs.

The living conditions of more than 3 million people have been improved. 30,000 toilets (family or public latrines) have been provided, reducing hydric diseases and infant mortality.

The SUEZ Foundation is supporting the projects of the Eau Vive NGO to provide access to water and sanitation:
in four regions in Mali (65,000 inhabitants),
in 10 localities in Burkina Faso (290,000 inhabitants),
and in Mayo-Dallah in Chad (60,000 inhabitants).
In addition to the provision of facilities and services, for Eau Vive, the campaigns to
promote hygiene
, to
increase local capacities
and to
help local decision-makers
,
technicians and users
, are the key to ensuring that everyone will take their responsibilities for the management of water and sanitation services in the long term.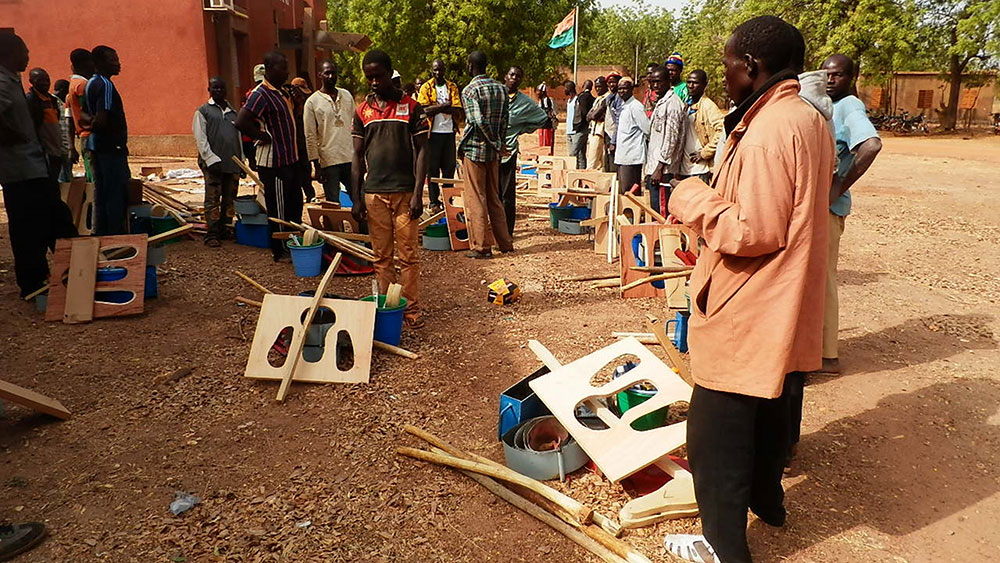 Keywords
For more information
Discover on other websites