Focus on 4 startups boosting the circular economy in India
High demographic growth, runaway urbanisation and sustained economic and industrial growth are just some of the many changes India is currently undergoing that have resulted in a sharp rise in the demand for water and the production of waste. Faced with the challenge of an increasing scarcity of resources, the country can rely on an ecosystem of dynamic startups. Focus on four such companies that are playing a part in the transition to a more sustainable and circular economy.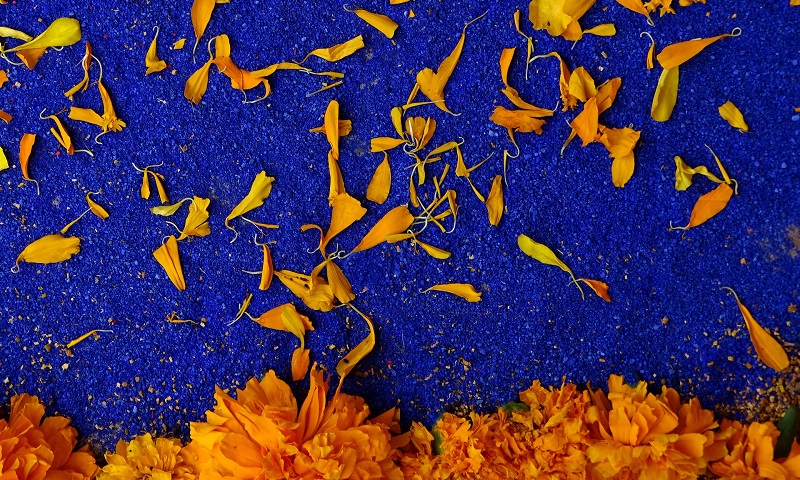 © RociH
HelpUsGreen®
Flowers play a key role in Hinduism. Used as offerings in temples, they end up as waste which is often thrown straight into the Ganges. Every year, eight million tonnes of used flowers end up in the river. Grown as intensive crops, these flowers contain pesticides and other chemicals that pollute river water. With this in mind, the company HelpUsGreen® introduced a system to collect waste flowers from sanctuaries and recycle them as compost and incense sticks. The startup collects 8.4 tonnes of flowers every day. HelpUsGreen's work also has a social impact, for the company employs women from underprivileged rural backgrounds. The startup plans to provide livelihood for 5,100 women and recycle 51 tonnes of flowers a day by 2021. This innovative solution won a UN Climate Action Award in 2018.
Graviky Labs
Through an innovation created by the startup Graviky Labs, air pollution can now be converted into ink. The startup's founders, former MIT (Massachusetts Institute of Technology) students, designed the KAALINK™ technology that is used to capture up to 95% of pollution particulate from car exhaust pipes. The particulate matter is then treated to produce a purified carbon pigment that is converted into ink. The product obtained through this process, called AIR-INK™, is 100% carbon neutral ink sold as markers, silk-screen ink and printing ink.
Rimagined
Created in 2016 in Bangalore, the third largest city in India, the startup Rimagined provides an e-commerce platform and store to sell "upcycled" objects made from material offcuts, packaging, used tyres, broken glass and plastic. Rimagined transforms this waste into more than 300 items including decorative objects, accessories, stationery and furniture which are then sold via their platform. The startup says it has upcycled 30 tonnes of waste since it was founded! As well as the environmental benefits, the company has a social impact because it employs women from rural communities, enabling them to gain expertise and earn a living.
Afforestt
Afforestt developed a methodology that stimulates the reforestation process to bring greenery to the backyards of buildings and homes located in urban environments by creating "tiny forests". Founded by Shubhendu Sharma, an industrial engineer with a passion for arboriculture, the company's work is based on the Miyawaki Technique, a method developed by the Japanese botanist Akira Miyawaki. This world-renowned expertise uses native species to transform outdoor spaces into dense forests that require very little maintenance. The startup has already created 111 "tiny forests" in 38 cities and has planted 400,790 trees.