Fondation SUEZ
Emergency humanitarian aid: signature of an agreement between the Fondation SUEZ, Aquassistance and the Ministry of Foreign Affairs
On December 19th, Jean-Louis Chaussade, General Director of SUEZ, Charles Chaumin, President of Aquassistance, and Jean-Yves Le Drian, the Minister of Europe and Foreign Affairs, signed a partnership agreement on humanitarian operations led by the Ministry's "Crisis and Support Center". This agreement is signed between the Fondation SUEZ, Aquassistance and the Ministry.
Since 2008, the Ministry of Europe and Foreign Affairs has set up a crisis management tool, the "Crisis and Support Center". This Center is responsible for the monitoring, anticipation, alert and crisis management taking place abroad and requiring either a reaction to an event threatening the safety of French nationals abroad, or an emergency humanitarian action.
It coordinates state action for emergency humanitarian assistance and stabilization support decided by the Government. In this context, it ensures relations with other actors in international humanitarian aid and the mobilization of partnerships with civil society, local authorities and businesses.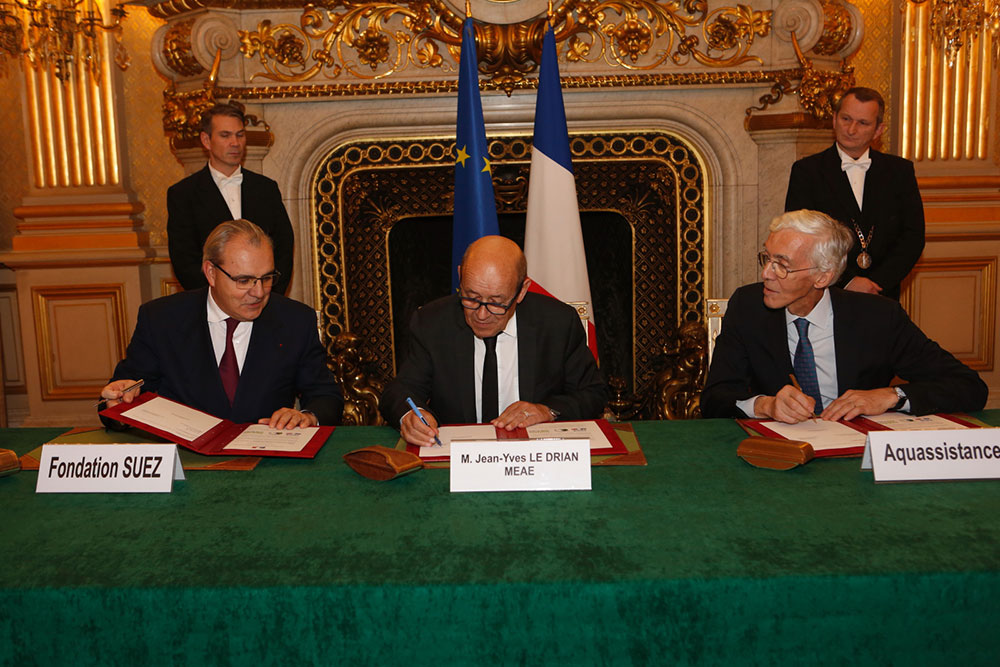 Keywords