"Climate change litigation is changing everything"
By Sparknews
An unprecedented mobilization. Nearly 2 million signatures were collected in December 2019 for the online petition l'Affaire du Siècle, which supported a lawsuit brought against the French government for its inaction in fighting climate change. While the initiative may come as a surprise, it testifies of a growing number of climate change cases around the world. Faced with the urgency of climate change, civil society and NGOs are no longer reluctant at the idea of going to court to hold States and companies liable for the damage they are causing. Pauline Abadie, lecturer in law at the University of Paris Saclay, highlights in this interview the outlines and challenges of climate change litigation.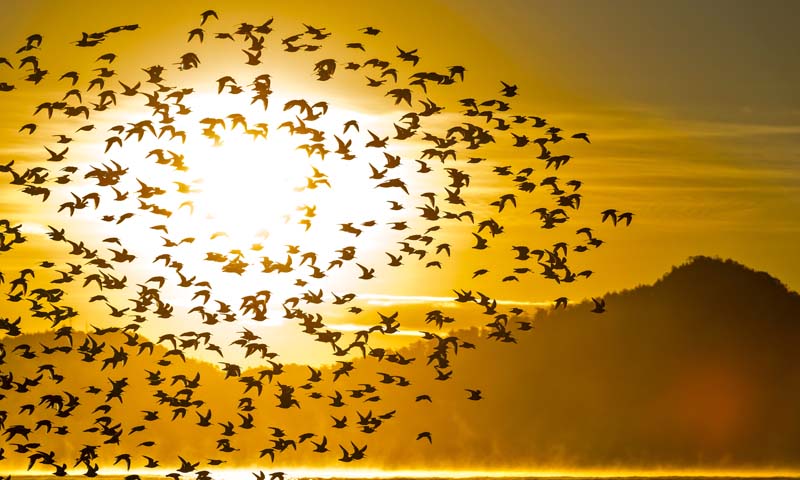 How would you define the concept of climate justice?

Climate justice is not a legal concept, since it has neither been defined by the legislator nor the jurisprudence. However, the term refers to a major litigation trend, in which a multitude of lawsuits have been filed in courts around the world since 2007. They are brought before administrative or international courts such as the Inter-American Commission on Human Rights. A climate change case has not been taken to the European Court of Human Rights yet, but this will likely change soon.

These legal disputes, which combine environmental and human rights issues, are brought by several types of plaintiffs, such as local authorities, American federal states and associations. Future generations may even find themselves in the ranks of the plaintiffs, when they are represented by teenagers of the current generation.

There is also a plurality of defendants. Some States are criticized for not doing enough to tackle climate change, as the NGO Notre Affaire à Tous did with the French government. The European Union was also sued by several plaintiffs who considered that it had not been ambitious enough to tackle global warming. Companies can also be defendants in climate change cases, even though they are still rarely targeted by such lawsuits. This may change in the coming years.

What about the plaintiffs?

Plaintiffs do not seek the same remedies when they direct their legal action against a State or a company. In the latter case, we are in the realm of civil liability. Plaintiffs will seek compensation from companies for the damages related to the effects of global warming, and will thus have to establish causation. Is a natural disaster like a hurricane or a heat wave caused by the development of a company's activity? This aspect is not easy to demonstrate because it requires going back to the greenhouse gas emissions that a company produces. Science plays an important role in establishing this criterium.

When a city administration takes a corporation to court, it usually seeks damages to shoulder the costs of global warming. For example, a community may need to build new infrastructure to adapt itself to the effects of climate change or to protect the environment, such as building dikes or even planting trees. It may then decide to turn to companies to fund this construction work.

More than 1300 climate-related lawsuits have been filed since 1990, according to a report by the Grantham Research Institute on Climate Change and the Environment. In your opinion, what are the most emblematic climate change cases?

First of all, I would mention the Urgenda (1) case as it was a small revolution. This lawsuit embodies the English expression "litigate to regulate", i.e. to go before the judge to ask the legislator to legislate. In other words, associations seize the judge to say that the State is not doing its job to reduce or mitigate the effects of climate change, and is not taking appropriate measures to do so. This may seem a bit shocking in relation to the principle of separation of powers.

However, this judicialization of environmental rights was initiated in 2007 by a ruling of the US Supreme Court. This case opposed the federal State of Massachusetts to the Environmental Protection Agency (EPA), whose mission is to develop and regulations . At the time, the Bush administration got hold of federal agencies, including the EPA, and stifled the experts who worked there. Although these agencies are part of the executive branch, this scientific stranglehold came at a time when the reality of the anthropogenic origin of global warming was not fully recognized in the United States. The White House systematically muzzled EPA scientists so that they would not recognize the proven existence of global warming, and would not establish standards for greenhouse gas emissions. The state of Massachusetts challenged EPA's in action in front of the Supreme Court, which declared the latter's refusal to regulate greenhouse gases illegal.

Looking back 13 years later, it seems that this decision is much less remarkable than Urgenda . But the ruling of Massachusetts v. EPA was the starting point of a series of climate litigation cases, of which Urgenda or even l'Affaire du Siècle are mere illustrations.

What will be the major challenges of climate change litigation in the coming years?

There will be a rise in climate change litigation, on all its legal grounds. Let's look at the example of a prefect who issues an authorization to build a highway. If the contractor does not correctly assess the environmental impacts of their project, they may face legal actions. This type of legal procedure belongs to "climate change litigation." Climate change litigation does not only designate remarkable cases against States or companies, which are brought before national jurisdictions by associations or local authorities. There is a more modest category of climate and environmental lawsuits, which are brought before the administrative judge on a daily basis.

In the next few years, these cases will most certainly be on the rise because the cost of adapting to climate change is tremendous. Therefore, it may seem unfair to rely solely on taxpayers to pay the cost through taxes. For instance, we know that the issue of rising water levels in the French region of Gironde will have significant, negative consequences. Why should taxpayers have to finance infrastructure to tackle this problem when there is proof that certain companies have not only contributed a fixed share of the total volume of global greenhouse gas emissions over the last few decades, but have also made considerable profits from it? I believe that we are going to see a lot of changes in climate change litigation in the years to come, especially against companies.

One can also wonder how our existing legal apparatus will adapt to a reality that is changing everything. This is especially true when it comes to climate change litigation against companies. Damage, causation, breach of duty... Everything is up to debate. Thus, can we consider that companies are at fault when they have complied to the applicable rules, or even developed activities (oil, energy, automobile construction, etc.) that have benefited the improvement of the standards of living of billions of people across the planet? Multiple potential defendants, billions of potential victims and therefore plaintiffs who can take legal action: climate change litigation does not aim at establishing social peace. It revolutionizes everything, and has the potential to reshape the state of law.

(1) The environmental agency Urgenda filed a lawsuit in 2013 against the Dutch government to cut the nation's greenhouse gas emissions by 25 percent from 1990 levels by the end of 2020.

---------------------

This article has been written as part as a series of stories produced by Sparknews, a French social enterprise that aims to foster new narratives that can help accelerate a social and environmental transition to tackle our world's most pressing issues.