A global operator to understand and diagnose air quality in Chile
By Claudio Pérez Elgueta, Product Manager Air Quality, SUEZ in Chile
According to the UNEP, almost 10 million Chileans are exposed to levels of fine particles higher than the World Health Organisation's standards every day. Claudio Perez, Air Quality Product Manager at SERPRAM, a SUEZ subsidiary in Chile dedicated to air quality, takes a look at this major environmental issue and the solutions that are being deployed.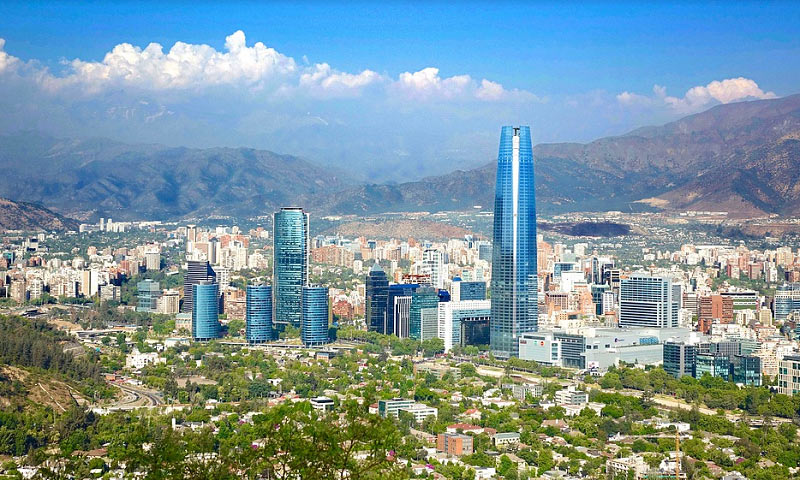 What is SERPRAM and who are your main customers?
SERPRAM is an environmental services company specialised in air quality control, the measurement of atmospheric emissions from fixed sources and the treatment of air pollution.
All over Chile, we help mostly private companies in the main sectors of industry (mining, iron and steel, energy, paper, etc.) to control their emissions. We operate more than 120 monitoring stations located throughout the country. 365 days a year, we measure the air quality to check that the national environmental standards are met in real time.
What is the current state of air quality in Chile?
Chile has experienced several episodes of atmospheric pollution in recent years. One of the most notable episodes occurred in 2018 in Quintero, a city in Valparaiso province, where more than 1,600 people were exposed to atmospheric pollution from local industry. Today, both industrial manufacturers and the government are demanding solutions that will prevent episodes of this kind from recurring. As a consequence, the Chilean Ministry of the Environment has taken appropriate measures, including in particular a "depollution plan" that encourages enterprises to cut their emissions. Also, Chile recently became the Latin American country with the largest fleet of electric buses. Almost 200 electric buses have been in operation since the start of 2019 in the capital alone.
What are the challenges facing your customers in terms of air quality? How are you helping them to solve these problems?
Our customers face different kinds of problems, depending on their field of activity and the size of the company. Small companies usually do what they have to do according to the applicable regulations, while bigger enterprises can often go further than what the regulations demand. By way of example, we help them to deploy smart services, such as high-tech micro-sensors integrated with our platform which allows our customers to make operative decisions based on the impact that those decisions have on air quality. These micro-sensors produce different types of data on air quality, such as the concentration of different gases in the air, temperature, wind strength, etc, with a very high level of reliability and high frequency of transmission (every five minutes if needed). This data is then recorded on our digital platform, transformed into validated information and analysed in order to produce back-trajectories or forecasts based on WRF and Calpuff, models for pollution events, in order to take the appropriate decisions in terms of the impact on air quality. For example, we have installed these sensors in the Paseo Bandera pedestrian precinct in the heart of Santiago, where we measure the main atmospheric pollutants (PM 2.5, NOx, CO2, VOCs, etc.) to help the local authorities to adapt their policies.
We also work closely with the mining industry. We measure and analyse a number of variables (wind, temperature, weather conditions, drilling times, etc.) affecting the industry's drilling activities, so that we can then make 24-hour or 48-hour forecasts of the most appropriate times when these activities can be performed, minimizing the dust emissions that impact local communities.
What steps have been taken to continue the fight against pollution?
We are working on solutions that make possible the industrial and city development while taking care of the environment. In this way, we believe that a massive deployment of measurements properly analysed with technology are the cornerstone of the fight against air pollution and global warming. Consequently, our focus is on the deployment of solutions that make this vision possible, such as the projects that we are working on with municipalities and with industrial customers (mining, ports and pulp&paper industry). Once the data has been analysed in a smart way, we are capable to offer tailor-made treatment solutions, which are an important weapon against pollution. Moreover, as a subsidiary of the SUEZ Group, we can offer our customers integrated solutions that link the monitoring and services related with air, water and soil pollution. This is the kind of global solution that our customers need.