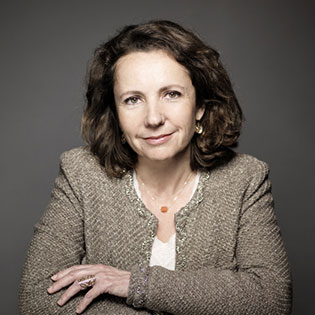 Marie-Ange Debon
Group Deputy CEO in charge of International segment
Marie-Ange Debon, born on 18 May 1965, is a graduate of HEC and ENA, and has a Master's degree in law In 1990, she started her career as a magistrate at the Cour des comptes. She then joined France 3 and was Management Director, then Deputy CEO for Resources. In 1998, she joined the Thomson group as Deputy Chief Financial Officer and as of July 2003 General Secretary.
She joined SUEZ environnement in 2008 as General Secretary in charge of Legal and Audit. Since 2009, she has also been responsible for Water and Waste projects, IT Systems, Risks/ Investments, Insurance and Purchasing. She has been a Director of Technip since 2010. She was also a member of the Collège de l'Autorité des marchés financiers since 2008 and Chairwoman of the MEDEF Corporate Law Committee from 2009 to 2013.
In April 2013, Marie-Ange Debon was appointed Deputy CEO in charge of International segment (North America, Africa / Middle East / India, Asia, Australia and Italy / Central Europe, Eastern Europe / CIS, Water Technologies & Solutions BU, Industrial Markets and Key Accounts).