Our strategy
In this perpetually changing world where natural resources are becoming scarcer, SUEZ is committed to the smart and sustainable management of water resources, the treatment and recovery of waste and to supporting its customers in their response to the new environmental issues.
Ambition
Leading the sustainable resource management
Constant growth in the world's population, economic growth on a worldwide scale: ressure
on resources has never been so intense, yet the needs of cities and industries will continue to grow in coming years. 
SUEZ positions itself as the leader of the resource revolution, an inevitable revolution that requires us to re-imagine our ways of thinking, producing and consuming resources.
SUEZ is committed to a smart and sustainable resources management, to improve the environmental and economic performance of cities and industries.

To serve this ambition, our strategy at SUEZ is based on 2 pillars and 4 priorities :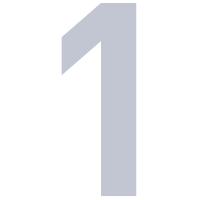 through circular economy and smart solutions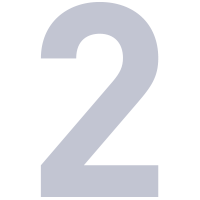 across the globe and in new customers segments as industrials
Recovery
Heading towards the circular economy
The linear model (extract, produce and consume) has come to an end. The roaring effects of climate change and the growing scarcity of resources call for a new model to generate growth: the circular economy model.
With this in mind, waste must be treated and, as much as possible, recovered as secondary raw materials for re-injection into the cycle of the circular economy. Storage and incineration plants must become places where renewable energy is generated. 
The ambition is the same for water. The wastewater treatment plant must now be a refinery that produces high-quality reusable water, renewable energy in the form of biogas or biomethane, as well as soil fertilisers. 
Managed differently, water and waste also contribute to a more sober management of flows for cities and indutries.
Digitalization
Speeding up the deployment of smart solutions
Plan ahead: this is the strength of the Group as it consistently adapts its offering to anticipate the future needs of its customers. In this respect, stemming directly from the digital revolution, the development of smart solutions offers new, more connected services such as real-time leak detection, network supervision or the reduction of energy costs.

Today this development axis for the Group, whether in the water or waste activities, in cities or regional management, represents over €350 million of revenue and promising growth perspectives for the Group's markets and regional operations.
Industry
Developing integrated offers for industry
As they are subjected to increasingly strict environmental regulations and conscious of the impact of their activities on the environment, industrials are facing new issues: reduce production costs while conserving resources, use secondary raw materials in the production chain, combine environmental protection and the production of renewable energy... 
SUEZ meets these needs by providing support through partnerships. The agreements signed in Europe and internationally with leading industrial partners such as Sanofi, Safran or BASF, amongst others illustrate the success of this proactive approach that encourages proximity, transparency and co-construction of solutions with all stakeholders in the product life cycle.
International
Supporting the environmental transition on an international scale
Scarcity of resources, demographic growth, galloping urbanisation… new environmental requirements are growing all over the world. The Group is consolidating and expanding its activities and markets in countries where it has been active for a long time (USA, Australia, China, Morocco, Chile), while at the same time expanding its positions in countries or regions with high potential for its activities (India, Middle East, Mexico, etc.), and selectively continuing its development across structural projects or sustainable locations in new regions (sub-Saharan Africa, South-East Asia). Internationally, SUEZ is targeting a sustained growth rate of between 6 and 8%, enabling it to reconcile "development" and "performance".
Key data
The Group's progress in its strategic activities