Our strategy
In this perpetually changing world where natural resources are becoming scarcer, SUEZ is committed to the smart and sustainable management of water resources, the treatment and recovery of waste and to supporting its customers in their response to the new environmental issues.
Ambition
Leading the sustainable resource management
Constant growth in the world's population, economic growth on a worldwide scale: ressure
on resources has never been so intense, yet the needs of cities and industries will continue to grow in coming years. 
SUEZ positions itself as the leader of the resource revolution, an inevitable revolution that requires us to re-imagine our ways of thinking, producing and consuming resources.
SUEZ is committed to a smart and sustainable resources management, to improve the environmental and economic performance of cities and industries.

To serve this ambition, our strategy at SUEZ is based on 2 pillars and 4 priorities :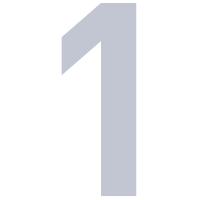 through circular economy and smart solutions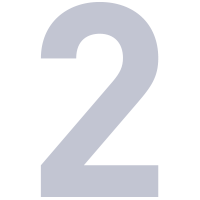 across the globe and in new customers segments as industrials
Recovery
Heading towards the circular economy
The linear model of extraction, production and consumption has come to the end of a cycle. As a major player in the recycling and recovery of waste and a leader in the reuse of treated wastewater, SUEZ intends to speed up the development of its recovery activities, and in particular:
Material recovery: SUEZ already returns almost 4 million tonnes of secondary raw materials (paper, cardboard, glass, metal, plastic, wood) to the market. Its goal is to strengthen this position thanks to higher operational and innovative standards, achieved by improving the performance and the sophistication of its recovery techniques and targeting the flows for which recovery will significantly greenhouse gas emissions. SUEZ is committed to doubling the recycling of plastics by 2020 and is strengthening its activities in the dismantling and recovery of waste electrical and electronic equipment (WEEE) and of end-of-life aircraft and vehicles. 
Energy to energy: SUEZ wants to become a key player in clean energy through different means of waste recovery, including incineration, methanisation or the production of recovered solid fuels that can be used as excellent alternative fuels. 
The recovery of treated wastewater: SUEZ also intends to consolidate its position as a leader in the reuse of treated wastewater for a multitude of purposes (industry, agriculture, artificial aquifer recharge), which allow to anticipate the possible conflicts between the different users of water resources. Other promising markets on which SUEZ is already well positioned include the recovery of heat from wastewater and the production of energy from sewage sludge.
Digitalization
Speeding up the deployment of smart solutions
Digital technology is already at the very heart of SUEZ's activities. New information and communication technologies have a direct impact on the efficiency of infrastructures supervision  and maintenance and on the flows control. This development priority, applicable to the smart management of water and waste, currently accounts for more than €350 million of turnover. It also represents clear prospects for growth in the Group's various markets and geographies.
SUEZ has created and intends to speed up the development of its line of innovative business line Advanced Solutions. These smart solutions will shape the face of the city of the future, which will be more resilient, thanks to the integrated management of its various flows.
Today this development axis for the Group, whether in the water or waste activities, in cities or regional management, represents over €350 million of revenue and promising growth perspectives for the Group's markets and regional operations.
Industry
Developing integrated offers for industry
SUEZ intends to become the environmental reference for its industrial customers. They pursue ambitious sustainable development or CSR policies, they have made the Climate commitments under the COP21 agreement and they are determined to move their economic models towards the circular economy.

All this creates a community of values and goals that make SUEZ their natural partner to respond to a multitude of needs: the management of the raw materials and energy procurement of, the reduction of water consumption, environmental standards, complex processes, operational performance, reputation and operating permissions.

SUEZ already has a firm foothold on this market, with €5.5 billion of turnover and emblematic customers, such as Sanofi, Safran, Solvay and Total. The Group's ambition is to grow its activity by developing an ad hoc offer for targeted sectors, such as construction, retailing, agrifoods, paper, pharmaceuticals and energy.

International
Supporting the environmental transition on an international scale
Strengthened by the transformation of its businesses and its innovation policy, SUEZ brings to market the solutions for smart and sustainable resources management.The Group is perfectly capable of supporting the environmental transition of the territories  all over the planet and of responding to the worldwide yearning for a growth model that consumes fewerless resources intensive.

SUEZ has reorganised its International Division into five geographical Business Units and four business lines in order to fuel its continued growth.

The Group intends to consolidate and broaden its activities in countries where it has been established for a long time (the United States, Australia, China, Morocco, Chile) and to strengthen its position in countries or regions of high potential growth for its activities (India, Middle East, Mexico, etc.). It also plans to selectively pursue its development in new zones (sub-Saharan Africa, South-East Asia) through major projects or long-term facilities.

SUEZ is aiming for sustained international growth of between 6% and 8% that will enable it to reconcile "development" and "performance".
Key data
The Group's progress in its strategic activities