Air
"It is essential to reconcile air quality with economy"
Franck Hélias is General Delegate of MEDEF* Côte d'Opale which represents 250 member companies based between the Belgian border and the boundary of Pas-de-Calais department. MEDEF Côte d'Opale represents the companies involved in "Dunkerque, l'énergie créative" (Dunkirk: creative energy), a project initiated by Dunkirk urban community with the aim of transforming the area by 2030. Franck Hélias believes that any project to improve air quality should be examined, as long as it does not set economy against ecology or economy against health, and as long as everybody's point of view is respected.
How and for how long has local industry been involved in the "air quality" component of the "Dunkirk: creative energy" project?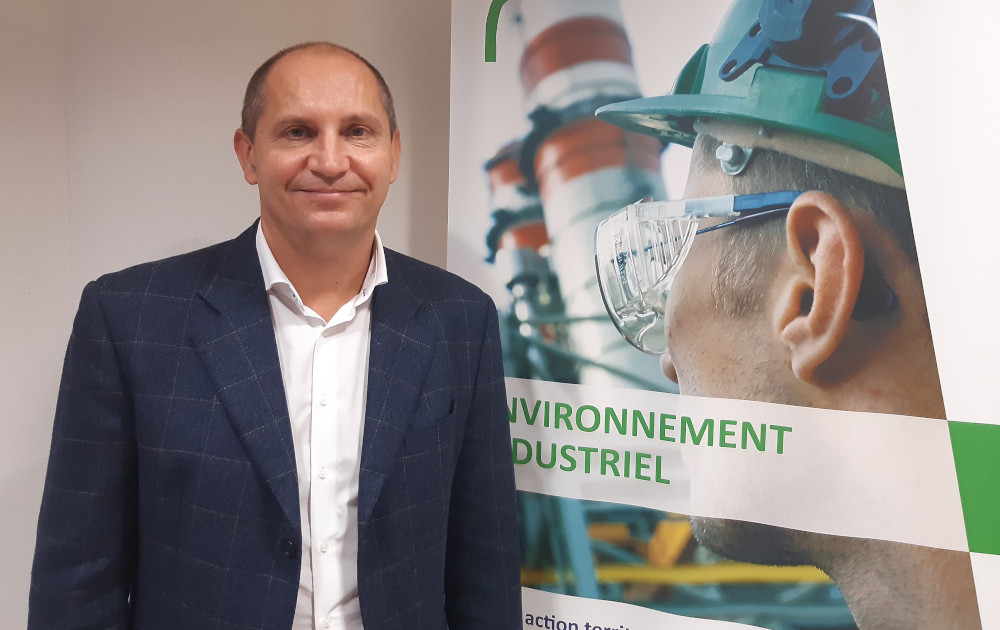 Franck Hélias
: Dunkirk's industry players have been committed to air quality for 30 years. These companies, particularly those involved in the steel industry, emit substances into the atmosphere. They are represented by the Permanent Secretariat for the Prevention of Industrial Pollution (S3PI), a collegial structure comprising government departments, local authorities and environmental protection associations. Through the S3PI, companies respond to questions raised by environmental associations. It is a place for mediation and discussion.
"Dunkirk: creative energy" is another step on the journey we began several years ago, and enables us to put the spotlight back on air quality. The initiative is supported by other measures which will help us take it even further than originally intended. It differs from the S3PI approach in its original way of working cooperatively and on a voluntary basis. Other partners have also joined in, including the university and local citizens. A great deal of scientific knowledge is needed to correlate precisely particular pollutants with particular health issues and then draw firm conclusions. The local health observatory will be working on this.
The MEDEF has been involved in designing air quality projects and now we are working to carry them out. The Dunkirk region faces two important issues: air quality and CO
2
emissions. ArcelorMittal is aiming for a 30% cut in its CO
2
emissions in Dunkirk by 2030. The Group will also make similar reductions in some of the components it releases into the atmosphere. It aims to be carbon neutral by 2050. This will clearly have a positive impact.
What is MEDEF Côte d'Opale's vision in terms of air quality?
Franck Hélias
: Companies realise that it is essential to reconcile air quality with economy. For the MEDEF, it is a case of turning a constraint – either taxation or repressive measures – into a development strategy that can bring economy in line with ecology and economy in line with health; and into virtuous growth compatible with the current economic reality. Today, we have to work with a lot of seemingly contradictory combinations. This can only be done if we all respect each other's point of view.
More and more companies want to change the way they produce and are looking for tools to measure their impact more precisely, and to correct or reduce their environmental footprint. Actually, circular economy and air quality are topics that overlap. The less waste we produce, the less we emit. For example, by using recycled steel in the production process for new steel reduces emissions into the atmosphere. We must continue to develop technology to reduce emissions and recover their energy.
Air quality can also become a driver for economic growth if we develop expertise that will help our cities and that can be exported abroad. This is a subject that affects every country. If we can inspire other regions, this will benefit every stakeholder.
What are the obstacles and levers that can obstruct or, on the contrary, drive the transition to a more virtuous mode of production?
Franck Hélias
: Due to regulations, industry has invested a lot in recent years and yet our industry is losing jobs. For companies with a large footprint, changes to modes of production will require huge investment. We must help these companies "jump over the hurdle" and progress at the same speed as elsewhere in the world so as not to kill local industry. By not changing the rules from one day to the next, we can give industry time to adapt. We must be very careful on this point.
A great deal of private investment will be required and it is up to companies to work out how to find it. Meanwhile, local and public authorities must send out a strong signal in terms of the financial and regulatory support they can offer. Implementing a new process involves, for example, reviewing the company's operating licence and such administrative procedures can be complicated.
The air quality issue is a global one, which is why all aspects of the problem must be taken into account. Some people may take an extreme view, which might solve the problem on a local level but not on a global one. If we kill off our local industry, there will be job losses and products will be manufactured elsewhere with less stringent regulations and less ethical criteria than ours. As air travels, these particles could end up in our air. So, we have to make a global assessment and the equation is not a simple one.
Furthermore, if a product that is manufactured in an air quality friendly way costs more, the consumer must agree to pay the price difference. We are now able to measure the CO
2
emissions caused by manufacturing one particular product. I do not think that there is currently an air quality label. We must consider how to raise awareness of this subject among the general public.
* Mouvement des entreprises de France (Movement of French Enterprises)