Employee development
Employees play an essential role in our transformation, that's why developing know-how and skills is a priority. SUEZ involves every single employee in the future success and performance of our company.
2017 Top Employers
Recognized for our talent development policy
In 2018, and for the fifth time, we were  certified as a "Top Employer" by the Top Employers Institute. This award recognizes our human resources practices, and in particular our  career management and talent development schemes.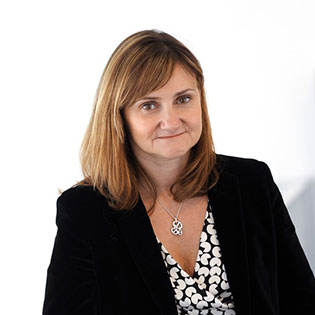 "For us, this Top Employers certification is an opportunity to think about our policies, and to go even further, so that our policies and practices become ever more efficient."
Isabelle CalvezGroup Senior VP of Human Resources
For SUEZ, employee development is at the very heart of the Group's transformation. To this end,  we have defined a number of priorities:
Career management

Development of talent and potential
Diversity

Training and leadership


This policy is up to the current challenge and is one step ahead of the changes in its activities. 
The Top Employers certification is awarded to companies that meet the very highest criteria in working conditions. In 2017, we received this distinction for the fifth consecutive year. 
The independent survey by the Top Employers Institute revealed that SUEZ provides its employees with good working conditions, nurtures and develops talents at every level of the organization and is a leader in the field of human resources that continuously strives to improve  its' practices.
Skills development
Developing know-how and competencies
Employees play an essential role in transformation, which is the reason why their skills are one of the keys to our development This is why training is a priority for us.
The figures from 2016 demonstrate this ambition, with 67.5% of employees worldwide who took part in training.
A total of 1.4 million hours of training (of which, 12% were e-learning) were delivered, or an average of 25 hours per person trained.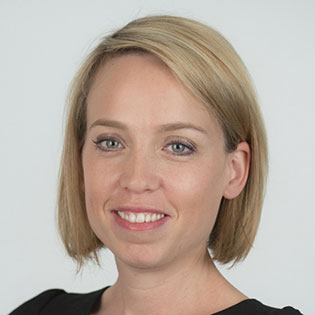 "TThe Group's HR policy again focuses on training, with a view to nurturing a common culture. The development of skills is necessary for the growth of the Group and the transformation of our activities."
Stephanie HeuclinDirector of Learning and Diversity
These hours of training were supplemented by numerous learning situations in the everyday working environment: seminars, professional role playing, coaching, mentoring, tutoring, apprenticeships and professional conferences. In this way, the know-how developed by SUEZ can be formally defined and shared between employees, and new skills and knowledge can be permanently spread throughout the company.

We are committed to providing equitable access to training for everyone, irrespective of their position in the company. We have created training for every part of our business.
The development of the use of e-learning is tantamount to  our training strategy. e-learning makes experiments with new training content easier, along the lines of I learn, a digital platform containing more than one thousand training resources (videos, interactive modules and practical guides in several languages).

With I learn e-learning platform, SUEZ's employees can hone new skills in management, communications, leadership and holding meetings. They can also use on-line operational analysis tools to assess skills and optimize the development of their teams.
Attractive compensation
A competitive and equitable compensation policy
We involve all employees in the future success and performance of the company by implementing a dynamic and fair pay policy that is in keeping with its values and societal commitments.
The Group's compensation policy is based on three ethical principles:
Globality: compensation includes all components, monetary or otherwise, direct or indirect, immediate or deferred

Competitiveness: in every country where the Group does business, the levels of compensation meet the highest market standards

Equity: compensation takes both individual and collective performance into consideration

As part of our diversity policy, we pay close attention to equal pay between men and women.
We offer our employees the possibility to become more closely involved with the development and performance
2008: the Group enters the financial markets in July.
2009: SUEZ launches its free shares plan, in which employees all over the world are entitled to 30 SUEZ shares.
2011: SUEZ launches SHARING, its first share offer for employees, in France and internationally. It covers almost 76,000 employees in 19 countries.
2014: SUEZ launches its second share offer for employees, in France and internationally. 16,519 group employees joined the SHARING 2014 scheme in 22 countries: Belgium, Brazil, Chile, China, Czech Republic, Finland, France, Germany, Holland, Hong Kong, India, Italy, Luxembourg, Macao, Morocco, Poland, Slovakia, Spain, Sweden, Switzerland, the United Kingdom and the United States.
In 2015, SUEZ received the Award for Employee Share Ownership from the French Federation of Associations of Employee and former Employee Shareholders. Since 2010, the proportion of employee shareholders has more than tripled, demonstrating the faith that our employees have in the future of the Group.