Almost half a million Indians in New Delhi given access to clean drinking water
New Delhi, the capital of India, is growing fast. To keep pace, the city wanted to set up an efficient water service and reduce leaks caused by the obsolete equipment. A public-private contract engaged SUEZ, which succeeded in supplying the population with drinking water 24 hours a day, extended the network and significantly improved its performance, trained local teams and set up a modernised customer service
The mission
Take on the challenge of continuous water distribution in the town
At the end of 2012, the water situation was critical in the Indian capital, New Dehli. The inhabitants of the district of Malviya Nagar only had water for 3 to 8 hours a day. The water network efficiency was 33% (as compared to 75% on average in France), a sign that there were many leaks.
The city of New Delhi decided to launch a programme to improve the water distribution service in the Malviya Nagar sector. As part of a public/private sector partnership, a joint-venture was created between SUEZ and the Indian company, SPML for a 12-year contract worth 75 million EUR.
The objective? Implement the full range of SUEZ skills to provide a continuous water supply for 400,000 inhabitants of the district of Malviya Nagar in south New Delhi
Our answer
Take comprehensive action to improve the performance of the network
On the strength of its experience in Alger, the answer from SUEZ in the Malviya Nagar district is a global service to:
enable the inhabitants of the district to have a continuous water supply 24 hours a day, 7 days a week.
improve service to customers by setting up a call centre, improving invoicing, setting up customer agencies to ensure closer proximity and handle requests and complaints more efficiently.
increase the network performance from 33% efficiency to 85%
replace all the connections and water meters, and connect 15,000 people to the network during the first two years of the contract to enable them to have access to water at long last.
renew 100 km of the existing 200 km of pipes and extend the network by 26 km.
Improve the performance of the network without threatening urbanisation
A new technological solution based on helium is used to detect the smallest fissures in the network without invasive work in areas where urbanisation is problematic.
Train locally to build an adequate governance system
At the same time, based on its experience in Alger, SUEZ has brought in international experts to train the local teams, as well as devoting a great deal of attention to customer relations. A dedicated department and a centre handling calls 24 hours a day, every day of the week, have been created.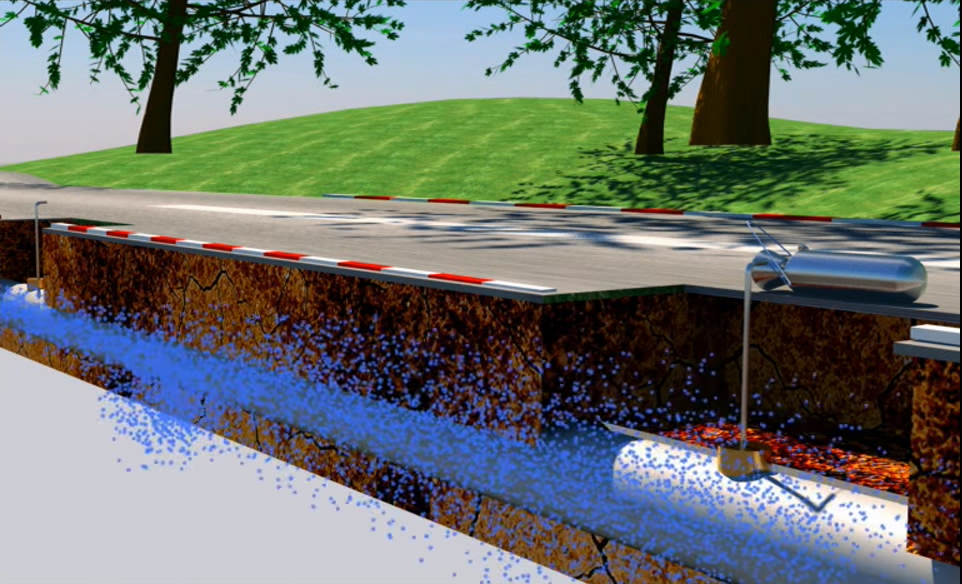 The results
A customer service department and a call centre now operate 24/7 answering 170 calls a day on average.
With this project, SUEZ has proved that it can go further than simply building plants, to act on maintenance plans and governance systems.
Thanks to SUEZ, the network performance has significantly improved its efficiency from 33% to 61%.
A district of Delhi Geetanjali now benefits from a continuous drinking water supply for the very first time without increasing the overall drinking water allocation for this district.
Invoicing multiplied by 6 in relation to the 2011 baseline.
A recovery rate which has risen from 80% to 90%.