The Fondation SUEZ
The Fondation SUEZ supports projects providing the most vulnerable with better access to essential services in emerging and developing countries. In France, the Fondation focuses on social integration and cohesion.

David Lamy-Group Senior VP Strategy & Sustainable Dev. / Director of the Fondation SUEZ, in charge of the Foundation
Our Areas of Action
Improving the living conditions of populations through access to essential services and social integration and social cohesion.
News about the fund
Developing, supporting, acting and sharing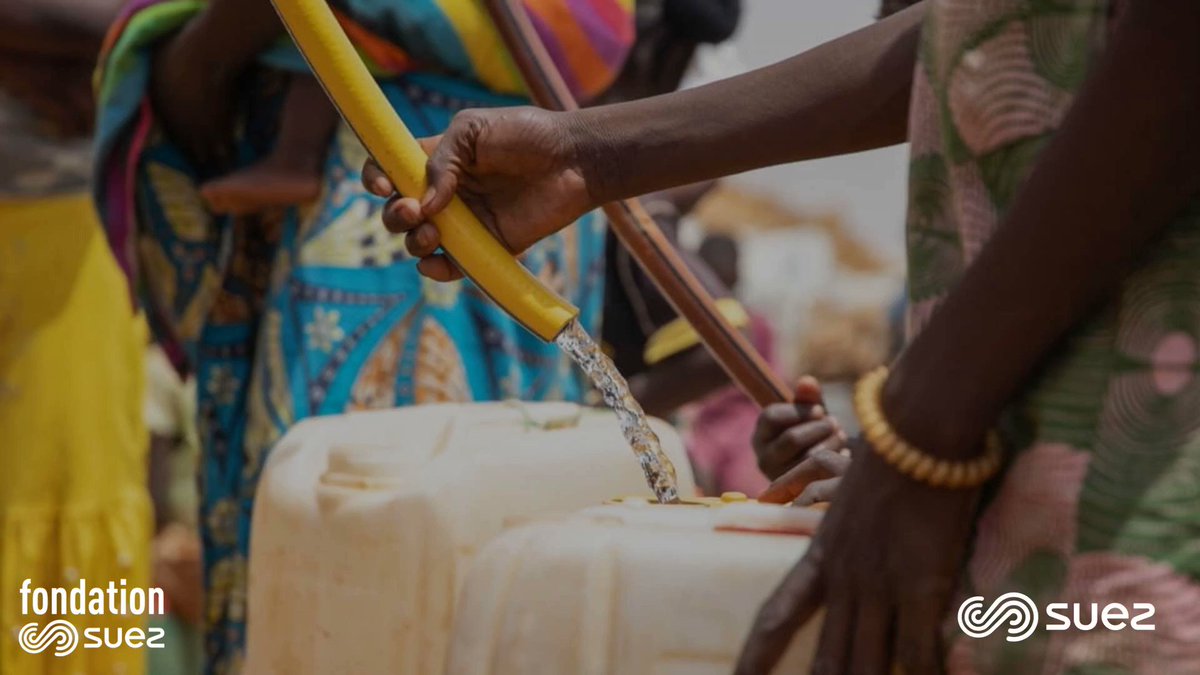 Governance
Collaborative and committed governance
The management board is chaired by Sabrina Soussan, Chairman & CEO of SUEZ. It defines the strategy, adopts the budget and sets the schedule. It selects the projects for the fund's support from a list of the projects pre-assessed by the Fonds and the evaluators.
It is composed of ten members, representing us at Suez, which contributes to the Fonds SUEZ Initiatives, plus a number of independent members, elected for three years.
Sabrina Soussan
Chairman and CEO - Chairman of the Fondation
Axelle Davezac
Executive Director of the Fondation de France
Frederick Jeske-Schoenhoven
Group SVP Strategy, Communication and Sustainable Development
Wafaa Khalifi
Deputy General Director SUEZ Maroc
David Lamy
Group Senior VP Strategy & Sustainable Dev. / Director of the Fondation SUEZ,...
Isabelle Maunoury
Senior VP Operations Africa, Middle East, Central Asia General Manager of UCD...
Antoine Sire
Director of the Company Engagement Department, BNP Paribas
Silvina Somasco-Mozziconacci
Chief Financial Officer of International
Marie Trellu Kane
President and co-founder of UNIS-CITE, Member of the ESEC
Submiting a project
A four-stage selection process
Once received on the Fondation SUEZ homepage (see below), the projects are assessed and accepted using a four-step process. This process is based on assessments by the various instances and employees specialized in voluntary projects and skill-based sponsorship programs.
Requests for funding can be received at any time. Projects received before October 30th will be pre-assessed before being submitted to the April-May board meeting. Projects received before April 30th will be presented to the November board meeting, depending on the progress of the selection process.
The Fondation team pre-selects the projects that will be then be assessed by the experts, on a skills sponsorship basis and according to the eligibility criteria of the projects. The criteria applies to the health and social impacts, technical relevance, the involvement of local players, sustainability and the future empowerment of the populations, the consistency with the local dynamics, the output dynamic.
Each project is sent to three or four expert employees who volunteer their time to assess the projects. Their assessment is made as objective as possible by applying well defined and shared criteria. Questions and comments are addressed to the association.
The projects are submitted to the board of directors, which votes on the donation of funds and skills to fund the project.
Contact
Contact us, submit a file, ask a question, our team is at your service