A treatment plant removing micropollutants from wastewater at the super hospital in Aalborg
The North Jutland Region has decided to protect the environment from medicine substances, known also as micropollutants, found in the wastewater from the new university hospital in Aalborg.
November 2020 resulted in a contract signing between Region North Jutland and consortium SUEZ Water A/S - MT Højgaard A/S on building a wastewater plant that removes macro- and micropollutants from the wastewater at New Aalborg University hospital (NAU) before it is discharged to the Limfjord. Micropollutants are removed by biological activity, adsorption on powdered activated carbon (PAC) and ozonation. This technology, which is one of the most effective methods for removing micropollutants for compliance with limit values, has already been used by SUEZ in both Germany and Denmark with good results. In addition, the combination of ultrafiltration membranes, ozonation and UV treatment ensures a complete disinfection of the treated wastewater before discharge. The contract value of the new facility at the new super hospital in Aalborg is approx. 37,000,000 DKK, and the work has begun to secure a complete and fully operational wastewater plant by the end of 2021.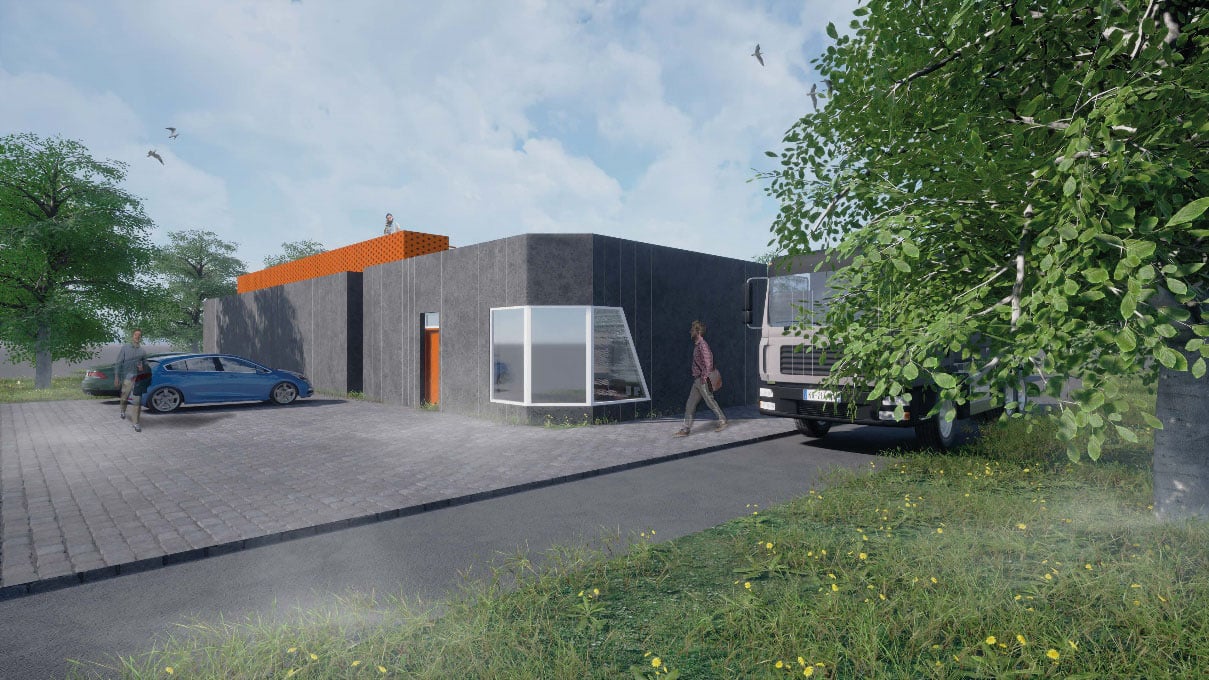 Visualization of the facility ©SUEZ