Technological tests
Our technological test policy enables us to produce offers in record time and to enter effective commercial collaborations.
Goal
To shorten the time-to-market of innovative solutions
SUEZ adopts a partnership-based approach with third-party companies through technological tests. Regardless of whether these innovative solutions are provided by partners who are start-ups, large groups, or small to medium-sized enterprises, these tests mean that they can be tested under industrial conditions.
This approach has the advantage of significantly shortening time-to-market, meaning that we can quickly deliver new technological solutions that meet our customers' needs.
Representing an overall financial commitment of nearly €4 million per year, these tests, co-funded by the Group, have already produced almost 70 developments since they started at the end of 2010 They help to produce offers in record time and to enter effective commercial collaborations.
Examples
Solutions tested by SUEZ in commercial developments in the Group
Maintaining sewers using acoustics
Infosense, Inc. has developed an innovative and unique technology based on the measurement of the signal received from an acoustic transmission in a section of sewer pipes. The received acoustic profile represents the working condition of the section of piping, thus optimising maintenance of the network.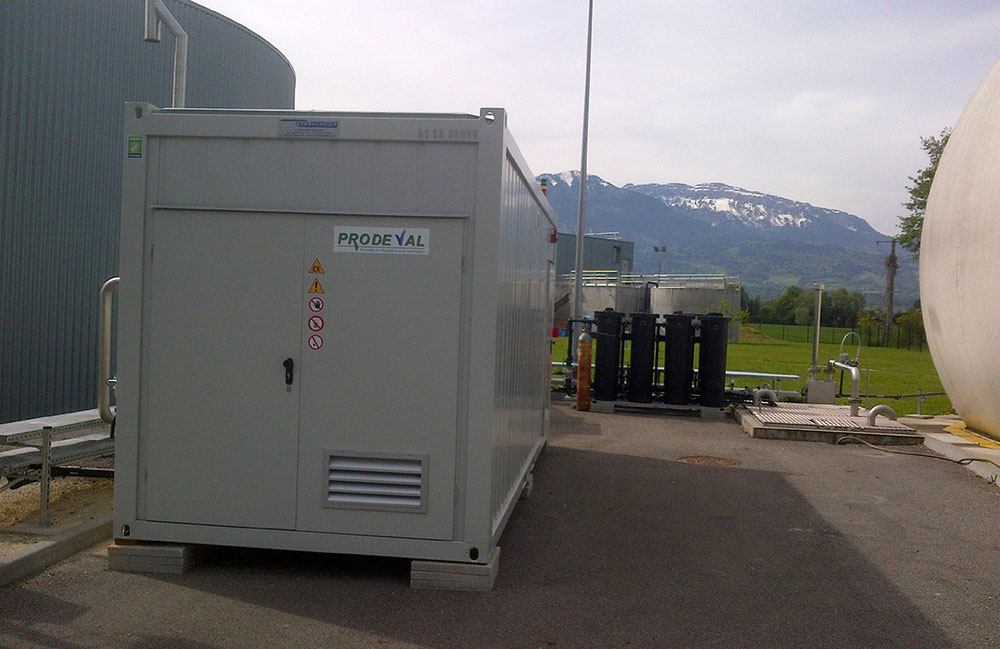 Purifying biogas with membranes
Developed by Prodeval, VALOPUR® is a high-performance, membrane-based biogas purification process for the production of natural gas for vehicles, and bio-methane, that meets the standards required for injection into the mains gas network. The process uses high-performance membranes, with a purification efficiency in excess of 99%, meaning that less than 1% of the methane is lost.