Optimize the management of water and wastewater treatment networks
Faced with climate change, rampant urbanization and ever stricter regulations, the management of water has become more complex. In view of these challenges, and on the strength of its recognized expertise, SUEZ is working to develop new solutions capable of monitoring water networks in real time to continuously improve the quality of the water they deliver.
Challenges
Optimize the performance of water networks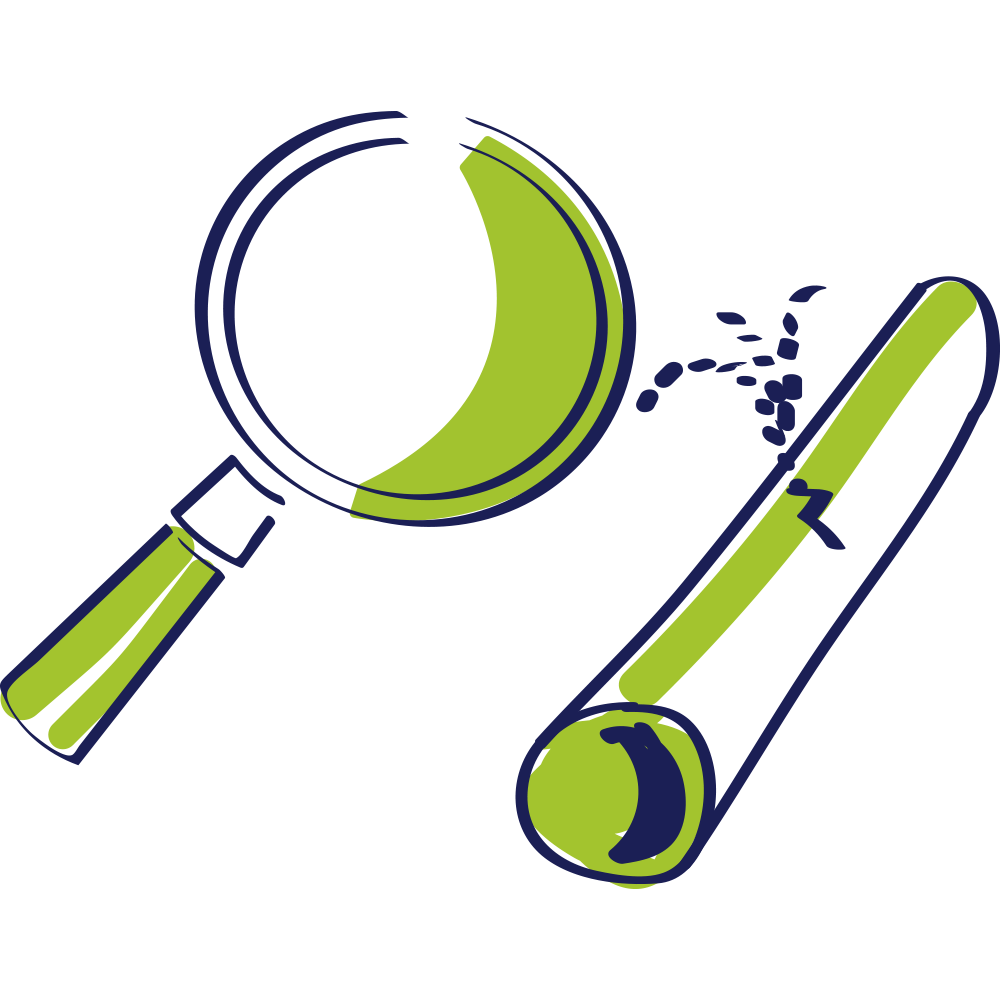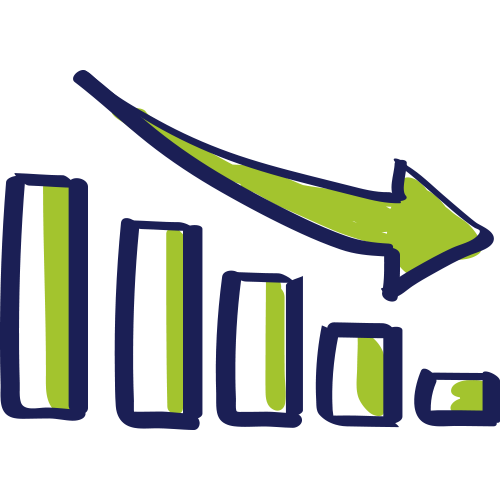 Our innovations
Manage drinking water networks in real time
90% of the leaks in drinking water networks are invisible SUEZ is taking up this major challenge by proposing the AQUADVANCED® Water Networks solution to its customers. This innovative and modular software solution is capable of monitoring a drinking water network in real time and detecting any anomalies.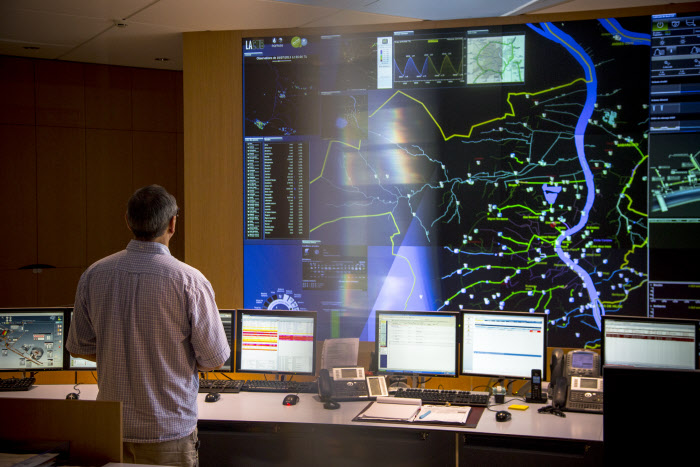 AQUADVANCED® Water Networks is an innovative modular tool that optimizes performance indicators relating to drinking water networks (flow rate, pressure, quality) and helps to identify and anticipate water leaks and control water quality.
Detect leaks in real-time

Not only do leaks result in the loss of water, but they also increase the frequency of cuts in the water supply and operating costs. AQUADVANCED® Water Networks enables local authorities to detect leaks in real time and take immediate action.
Unique decision-support software
AQUADVANCED® Water Networks uses the data collected by sensors installed in the entire drinking water distribution network to measure flows, flow rates and pressure in order to identify and anticipate anomalies occurring in the drinking water network.
As well as collecting this information, the software also collates large volumes of data from various sources, such as the SCADA (Supervisor Control And Data Acquisition) system, the GIS (Geographical Information System) or remote metering.
AQUADVANCED® Water Networks centralizes, processes, analyses and uses all this data, making it a genuine control and decision-support tool. In 2016, the offer was completed by a module covering water quality.
Thoroughly cleaning pipes with ice
Industrial manufacturers need to keep their networks (wastewater, effluents, oil, gas, etc.) clean. But they also want to limit the environmental impacts of the use of chemicals or large quantities of water. With ice pigging, SUEZ offers an innovative solution that uses ice to clean pipes.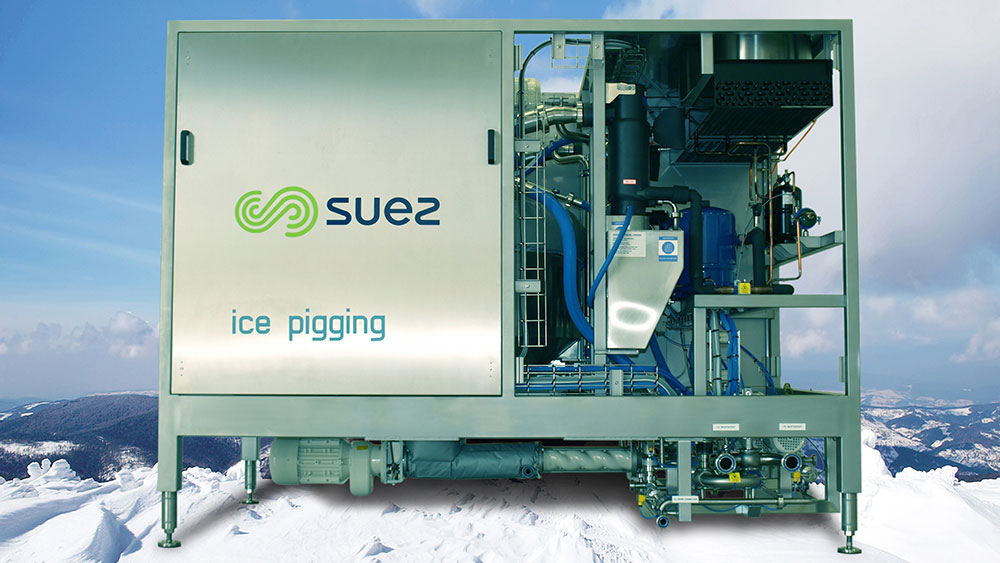 "With Ice Pigging, we offer our industrial customers a solution for cleaning their water systems, simple and effective" Carlos Campos, Chief Operating Officer of the SUEZ Advanced Solutions Factories.
Cleaning pipes with just a few litres of ice
Usually, several hundred litres of water are necessary to keep pipelines clean in industry. But ice pigging technology consumes just a few litres of ice. This new technology uses the natural abrasive qualities of ice to remove sediments and other foreign bodies, such as crystallised salts and biofilms in particular, from pipelines. Quick and economical to use.
In a plant that manufactures yoghurt in the UK, ice pigging recovered more than 75% of the value-added product which had been deposited in the pipelines. And the consumption of chemicals was significantly reduced too.
Ice Pigging won the 2016 World Food Innovation Award in the Best Manufacturing/Processing Technology category.
Anticipate the risk of flooding
Periods of heavy rain can have significant impacts, from the saturation of the wastewater networks and treatment plants to the overflows of wastewater, the high volumes of urban pollution and natural environment pollution in the trickling water. To better anticipate the risk of flooding, SUEZ has developed AQUADVANCED® Urban Drainage for its customers in local government.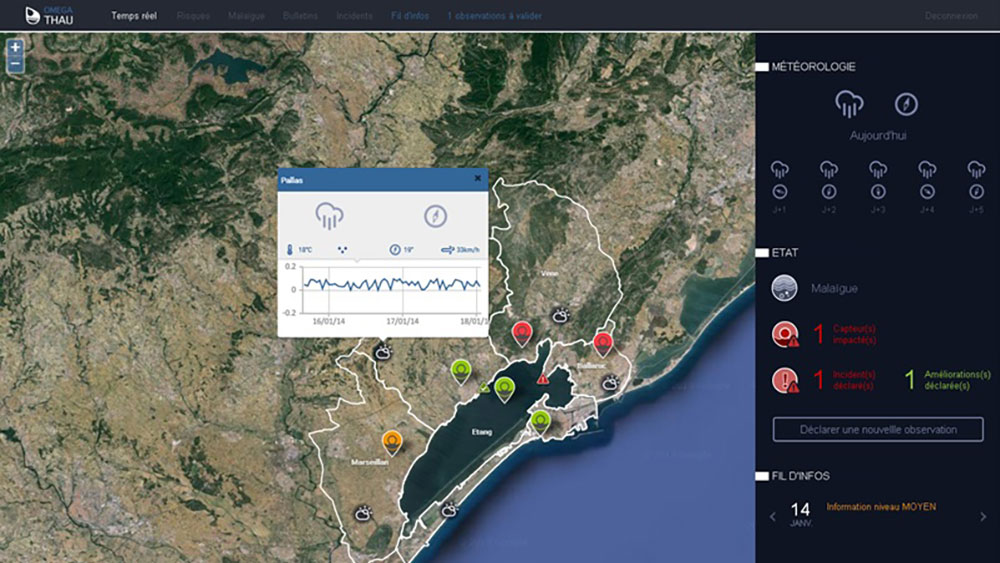 AQUADVANCED® Urban Drainage enables local authorities to choose the solution that best meets their needs, from monitoring an environment and anticipating the risks of flooding and pollution of the natural environment to the predictive and dynamic management of their whole network.
With AQUADVANCED® Urban Drainage, SUEZ provides the sewer system operators with an anticipatory and dynamic network management solution. AQUADVANCED® Urban Drainage can be used to call on storage capacities in the right place and at the right time, to avoid the saturation of the networks and to take anticipatory action in the event of heavy rain that prevents serious pollution by overflows.
Anticipate, react, optimize
AQUADVANCED® Urban Drainage offers a global view of the complete wastewater treatment system based on measurements and meteorological data. This solution can produce scenarios of the trends in the hydraulic behaviour of the wastewater treatment system for the next 24 hours in dry weather, or for the next two to six hours in wet weather.
Finally, AQUADVANCED® Urban Drainage can be used to implement an optimal management strategy of the water network. It can be used to optimize the volumes stored in retention structures and in the network itself, or to increase the volumes of wastewater to be treated in order to reduce overflow into the natural environment, while limiting the risk of flooding.
A tried and tested technology
SUEZ has already successfully deployed AQUADVANCED® Urban Drainage in a number of localities in France, including the cities of Bordeaux, Marseille, Biarritz and Paris. Thanks to this innovative solution, the Bordeaux city authorities have been able to anticipate and manage almost 300 rainfall-related incidents, and the Greater Paris sanitation syndicate has optimized its infrastructures by dynamically controlling and redirecting inflowing water. The solution is also in the process of being deployed in Marseilles, France and in Singapore.