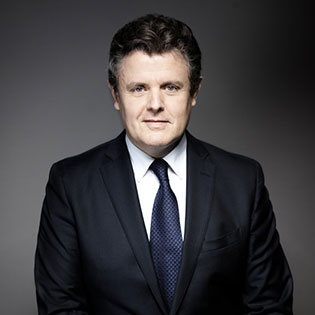 Jean-Yves Larrouturou
Group Deputy CEO and General Secretary
Jean-Yves Larrouturou, born on 17 October 1961, holds degrees from the École Centrale in Paris and the École Nationale d'Administration. He began his career at the Treasury Department, within the Ministry of Economy and Finance. In 2003, he joined the France Télécom Orange group where he was General Secretary and Deputy CEO.
On 3 June 2013, Mr. Larrouturou was appointed General Secretary of the SUEZ group. He is responsible for the following functions: governance, preparation of Board meetings and Board Committee meetings, Legal, Audit, Risks, Insurance, Ethics (as the Group's Ethics Officer), Real Estate and General Resources.
On 30 March 2016, he was also appointed Group Deputy CEO of Innovation, Marketing, Industrial Performance and Purchasing.