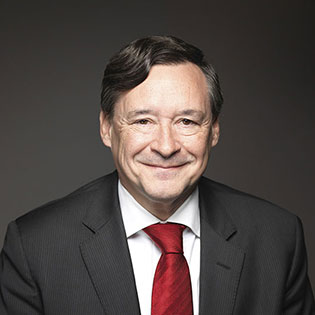 Angel Simon
Group Deputy CEO of the Water Europe segment
No dictionary Age61 years old
Citizenship : Spanish
Date of birth:November.09.1957
Angel Simon, born on 9 November 1957, holds a degree in civil engineering (Ingeniero de Caminos, Canales y Puertos) from the Universidad Politécnica in Barcelona (1980) and an MBA in Business Management from ESADE.
From 1989 to 1995 he was Director of the Barcelona Urban Community. He joined Agbar in 1995 as the Group's representative in Portugal before being appointed in 1998 as Chief Executive Officer of the International segment for the Water and Wastewater division. In 1999, he became Head of Aguas Andinas, S.A. in Chile, one of the largest wastewater companies in Latin America, which provides services to more than six million inhabitants of Santiago and its surrounding communities. In 2002, he was appointed Chief Executive Officer of Aguas de Barcelona and of the Agbar Group's Water and Wastewater division, and in September 2004 he became Chief Executive Officer of the Group.
Since June 2010, Angel Simon has served as Chairman of Aguas de Barcelona (Agbar). This holding company, which brings together over 150 companies, has operated in the water cycle and systems sector for more than 140 years. Following its global expansion (to Chile, the UK, Peru, Colombia, Algeria, Cuba and Mexico), Agbar serves more than 37 million people worldwide. Angel Simon is also the Chairman of Aqualogy, the integrated water solutions brand launched by Agbar.
In April 2013, Angel Simon was appointed Group Deputy CEO of the Water Europe segment.