Our 2016 Integrated Report
For the second consecutive year, SUEZ is publishing an Integrated Report, offering a complete vision of the company, its strategic and forward-looking vision and the relationship between its economic, financial and extra-financial challenges.
Methodology
Reinventing the reporting
In 2016, we decided to publish a single Integrated Report replacing our Annual Report and our Sustainable Development Report. Our approach, which draws inspiration from the framework of the International Integrated Reporting Council (IIRC), is gathering steam on a worldwide scale, even if it remains modest in France. The trend is there, it's growing, because the expectations of investors, customers, business partners, NGOs and employees are all converging to demand greater readability, clarity, coherence and information.
Written with our governing bodies and business units, the report is based on robust tools, including the 2015 materiality analysis that revealed and prioritized issues according to their potential impacts on our businesses and their importance to the stakeholders that were questioned.
Designing the Integrated Report is, in itself, a driver of change within the company as it generates strong internal motivation. It builds bridges between organizational silos and identifies links between social and environmental performance, and their shareholder and economic value.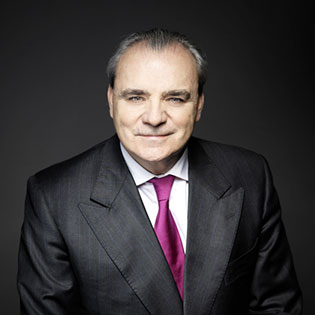 I am confident about the advent of a positive economy, because it will incite the company to strive for global performance.
Jean-Louis ChaussadeChief Executive Officer of SUEZ
Highlights
Measuring our global performance
Having included materiality analysis, its business model and its carbon value chain in the 2015, we have added some other key elements, including:
the socio-economic footprint of the Group's activity in Europe,
the global value generated by the highlights of 2016,
the new Sustainable Development Roadmap, which incorporates emerging issues and proposes a medium-term vision for the company, with the goals to be reached by 2021.
Dialogue
Using a collaborative approach
Once again, the company's internal and external stakeholders contributed to this year's Integrated Report, questioning and enriching it. We would like to thank them.
Do not hesitate to provide us with your feedback regarding the ways in which we can improve our reporting of our global performance. We would gladly listen to what you have to say and have you on board. Thank you.
Integrated Report
Explore the interactive version of the 2016 Integrated Report