Fight climate change
Fighting climate change is an absolute priority for SUEZ. The Group thus took 12 climate commitments
Issues
Protect the climate
The 12 commitments made by SUEZ, adopted in October 2015, aim to continue efforts to reduce the Group's carbon footprint, promote the circular economy model so as to structurally reduce greenhouse gas emissions and protect resources, and adapt to the effects of global warming on water.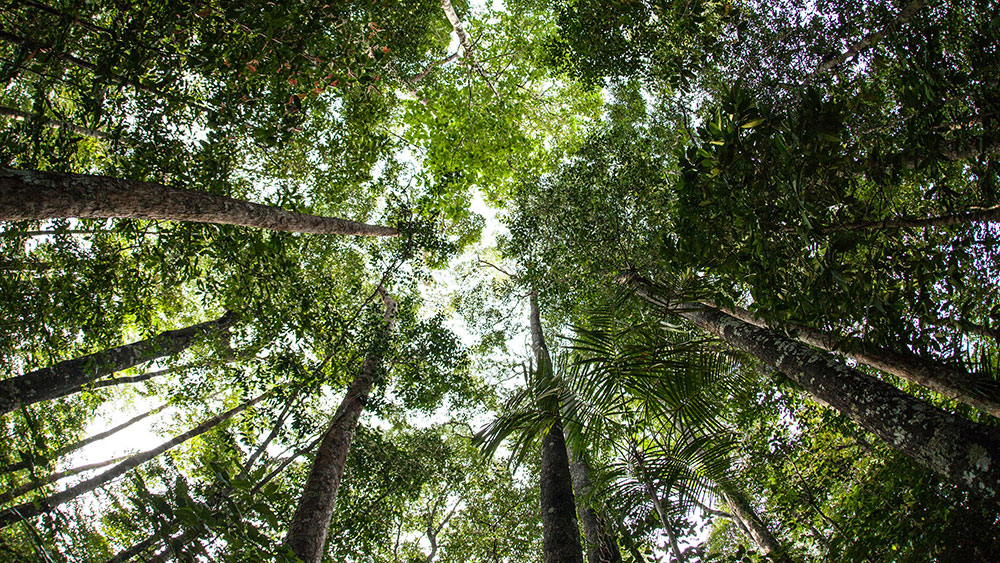 What is climate change?
Climate change results from an increase in the temperatures of most of the earth's oceans and atmosphere. Water is already the most impacted area:
40% of the world's population will live in water-stressed regions by 2035 (source: UN)
40% reduction in water reserves by 2030 compared with current levels (source: World Bank)
Mitigate
Mitigate the causes of climate change
The 12 commitments made by SUEZ to protect the climate by 2020 and 2030 cover all its worldwide water and waste activities and bolster the climate and energy commitments already made in the Group's road maps (2008-2012 and 2012-2016) for its activities in Europe.
Four commitments to mitigate the causes of climate change:
Commitment 1: Reduce greenhouse gas emissions by 30% within our entire scope of activity by 2030
 
All the waste storage sites managed by the Group will be equipped with systems to collect and reuse biogas.
Increased energy efficiency of the Group's activities. 
Optimization of waste collection logistics and strengthening of the "clean vehicles" policy.
Commitment 2: Help our customers to avoid 60 million tonnes of greenhouse gas emissions by 2020
8.9 million tonnes of greenhouse gas emissions avoided in 2014 thanks to waste recovery.
Strengthened circular economy solutions: material recycling and reuse, waste-to-energy recovery in the form of electricity or heat or to produce solid recovered fuels.
Commitment 3: Double the volumes of recycled plastic by 2020


Development of partnerships with plastic-intensive industries with a view to co-constructing "customized" solutions to produce high-quality recycled plastic.
Commitment 4: Increase renewable energy production by 10% by 2020


Production of 5.1 TWh of electricity and heat from waste and wastewater in 2014.
30% to 50% increase by 2020 in the capacity to produce biogas from the treatment of waste and wastewater.
Adapt
Adapt to the effects of climate change on water
By 2035, 40% of the world's population will live in water-stressed regions. This is one of the main consequences of climate change. Yet without water, there can be no development, food, agriculture or health. The issue of water must therefore be addressed in the same way as energy, which is why SUEZ is making new commitments in this area.
Three commitments to adapt to the effects of climate change on water:
Commitment 5: Systematically offer plans to increase customers' resilience to the effects of climate change


Deployment of studies to assess climate risks and operational solutions to prevent risks related to extreme climate events (drought, flooding).
Commitment 6: Promote various water uses by tripling the availability of water alternatives by 2030.


800 million m3 of treated wastewater reused in 2014. 
Increase in water uses before its release into the natural environment for irrigation or to replenish the water tables; seawater desalination solutions.
Commitment 7: Save the equivalent of the amount of water consumed by a city of 2 million inhabitants by 2020.


Development of smart technologies to control consumption and improve the performance of drinking water distribution networks.
Co-construct
Build climate-responsible models
To be sustainable, the mitigation of GHG emissions and the conservation of resources must be based on new economic and social models that delink growth and resource consumption. The design of these new models involves collective action based on openness, experimentation, convergence of expertise and education.
Five commitments to build climate responsible models:
Commitment 8: Adopt an internal carbon price in 2016


Integration of the carbon price into investment decisions.
Offer the Group's customers its expertise regarding the impact of existing and future carbon pricing systems on business models and value creation related to "low-carbon" solutions.
Commitment 9: Take action to strengthen the carbon price


Experimentation with new climate-responsible models.
Support for the World Bank's "Put a price on carbon" statement.
Commitment 10: Make a commitment to support the circular economy


Share feedback on the creation of local circular economy loops with the Group's customers and with all economic and civil society players.
Commitment 11: Help to promote awareness of climate solutions
 Continue the Solutions COP21 initiative by taking actions to raise public awareness of climate solutions in support of a sustainable city.
Commitment 12: Set up a committee of Climate Transition Experts close to Company Management


Integration of recommendations of world climate experts, scientists and economists into the Group's strategy and sustainable development policy.