Our mission
Natural resources are becoming scarcer and are deteriorating while the demand rises. We are designing and implementing innovative solutions to take on the four major challenges of the resource revolution: developing access to the resources, protecting these resources, optimizing their use and producing new ones. This is how SUEZ is helping to secure the resources essential to our future.
Access
We are developing access to resources for everyone
The question of resource availability is vital. We must supply the maximum number of people with access to drinking water of the highest quality and at a fair price. We must also optimize the collection and recovery of our waste so that it becomes a source of new resources to recycle or recover.
With less than 600 m³ of water per inhabitant per year, Algeria is considered one of the poorest countries in terms of water resources. Thanks to the creation of the Algiers water and sanitation utility (Société des Eaux et d'Assainissement d'Alger (SEAAL) in 2006, part of a public-private partnership with SUEZ, residents of Algiers can now enjoy a 24/7 water supply and a better wastewater treatment system.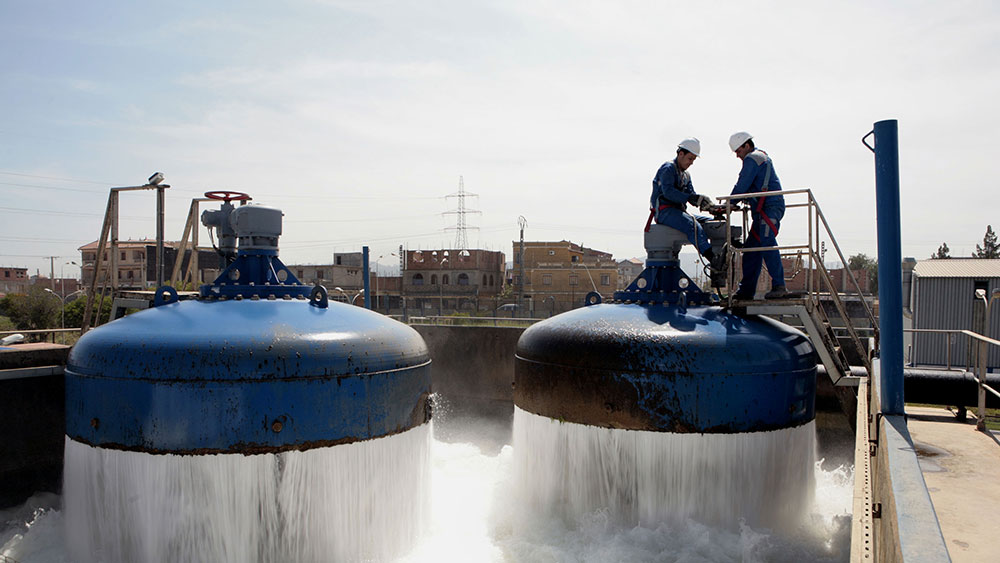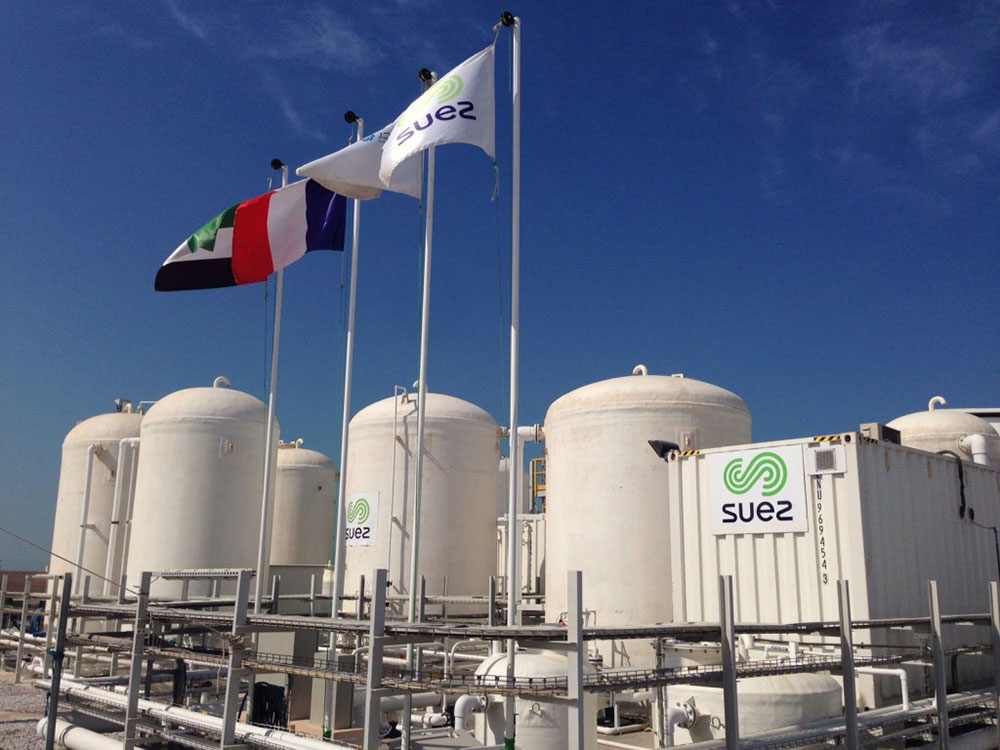 Masdar, in the United Arab Emirates, is a region known for intense periods of water stress. SUEZ's pilot facility for desalination of sea water by inverse osmosis is powered by renewable energy and has a low environmental impact. The facility produces 100 m3 of drinking water a day and consumes less than 3.6 Wh/m3 of electricity. It provides access to high-quality drinking water for the region's inhabitants.
Smart technologies developed by SUEZ can monitor the traceability of waste in every household. Residents are invoiced according to the volume of waste they produce and the number of waste collections from their homes. This incentive-based pricing system encourages households to sort their recoverable waste better and therefore taps into the potential of new resources.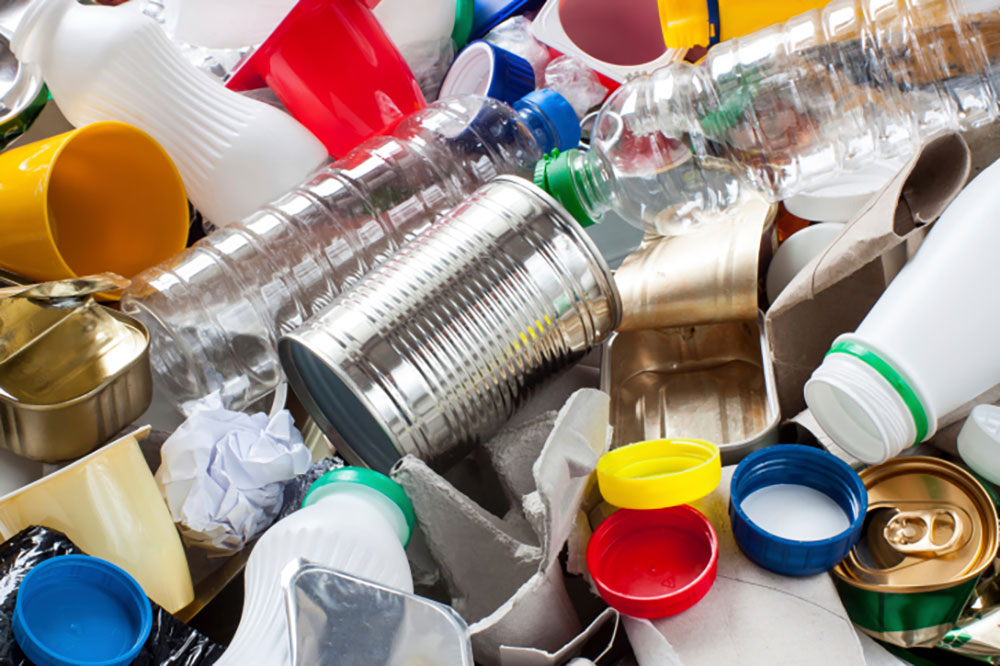 Protection
We are protecting resources and ecosystems
By protecting natural resources, we are guaranteeing the quality of our environment and our resources in the future. Cities and industries are becoming increasingly concerned about reducing the environmental impact of their activities. We are helping them to improve the quality of their discharge, recover their sludge into energy, reduce their CO2 emissions, decontaminate soils and promote biodiversity.
In Morocco, SUEZ designed and launched Greater Casablanca's East Coast Anti-Pollution System. The system will be able to treat 100% of the city's wastewater and intercept wastewater discharge along the coast. By protecting the coastline, this project falls within the city's East Coast urban rehabilitation program, which includes renovating and upgrading the seafront and improving the living environment for local residents.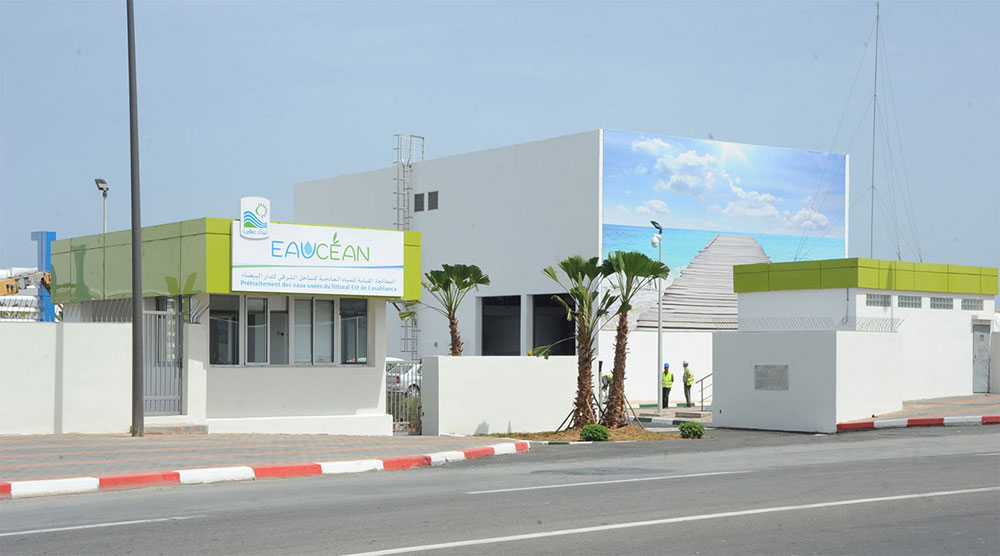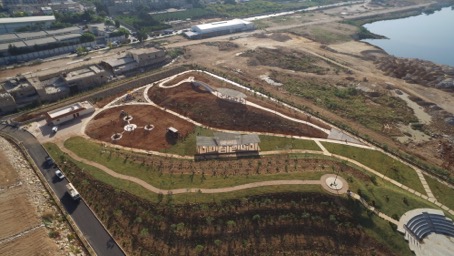 In Lebanon, SUEZ has helped the city of Sidon rehabilitate an open-air mountain of waste that had accumulated over more than 30 years. In partnership with the company JCC, and with the support of the United Nations Development Program, the project has overseen the introduction of waste storage, recovery and recycling facilities, as well as a new public park. By rehabilitating what local residents called the "mountain of shame", SUEZ has helped to protect the coastline and the health of local inhabitants.
SUEZ's Influx® technology uses a continuous weather surveillance system to help cities anticipate periods of rain. SUEZ adapts rainwater storage capacities in real time to prevent overflows, which are a source of pollution and flooding. Once the rainwater has been collected, it is treated and can be reused for collective purposes, such as watering parks and gardens.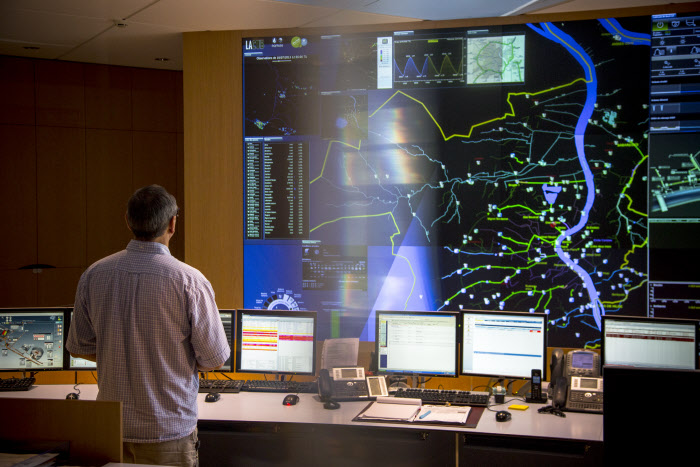 Optimization
We are optimizing the use of resources
We have placed information technology at the heart of our business to improve the efficiency of the resources use. Real-time management of water and sanitation services, smart collection systems, reverse logistics, optimization of energy consumption in factories – these are all solutions that generate significant economic and environmental savings for our customers.
Remote meter reading, for which SUEZ is the European n°1, and which is used in many countries including China, Morocco, Singapore and Chile, enables the management of resources to be optimized on a collective network level. Smart meters fitted in consumers' homes measure the volume of water consumed and detect leaks, thereby saving both water and money.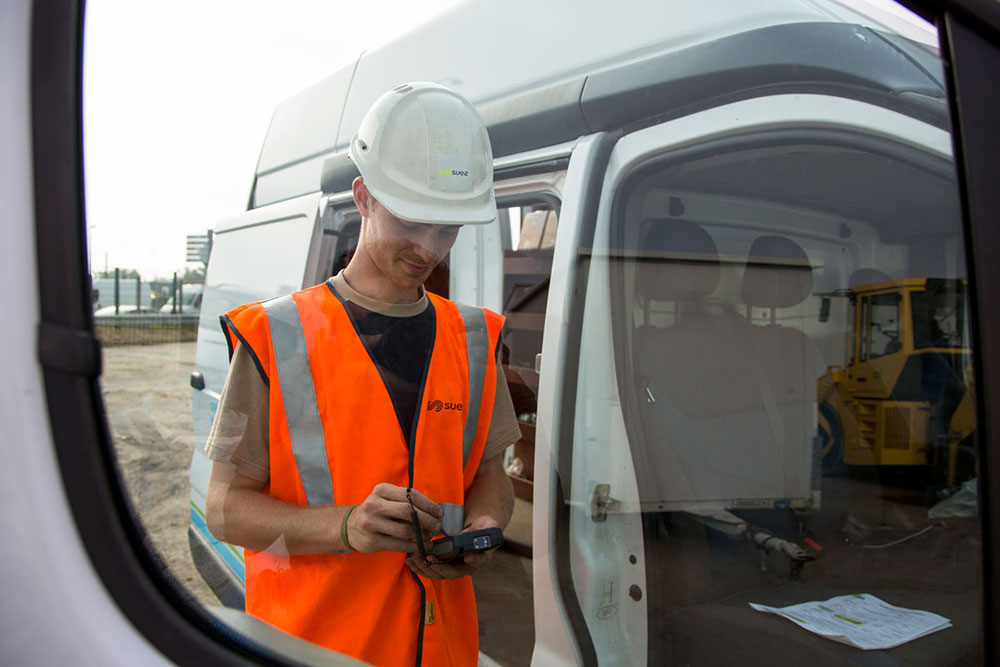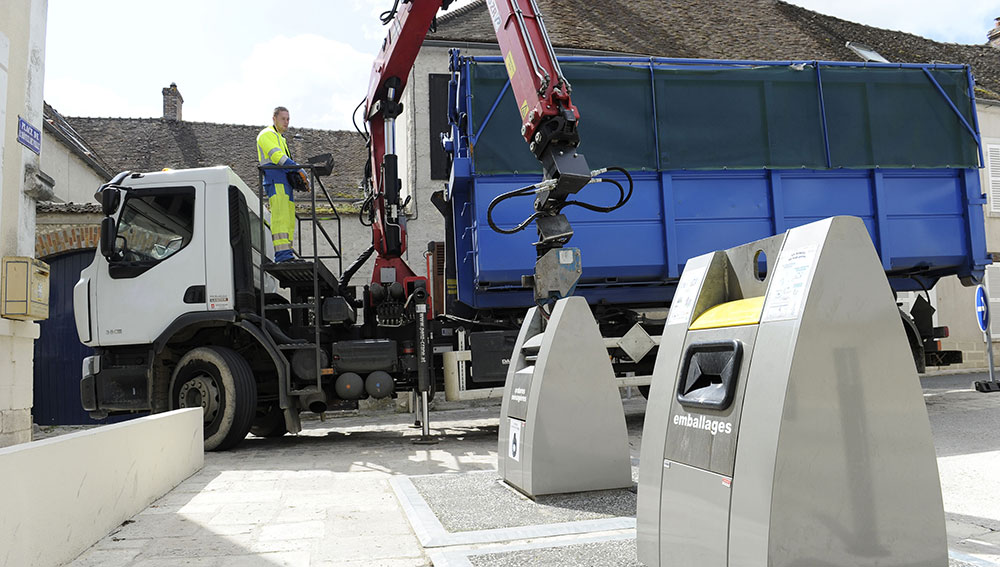 SUEZ offers cities the possibility of integrating digital technology into the points of volontary bring system. SUEZ makes the containers smart by installing digital volume meters. Waste collection services are then informed, in real time, of how full the containers are. This enables them to optimize collection rounds, reduce noise pollution and CO2 emissions and avoid emptying half-full or overflowing dustbins.
With its 6 Visio management centers, SUEZ offers smart management solutions for water and sanitation services. These regional control towers monitor water table levels, as well as water pressure and quality in real time. They also ensure that maintenance workers are quickly deployed in the event of leakages, and can anticipate periods of heavy rain to avoid the risks of flooding and overflows into natural environments.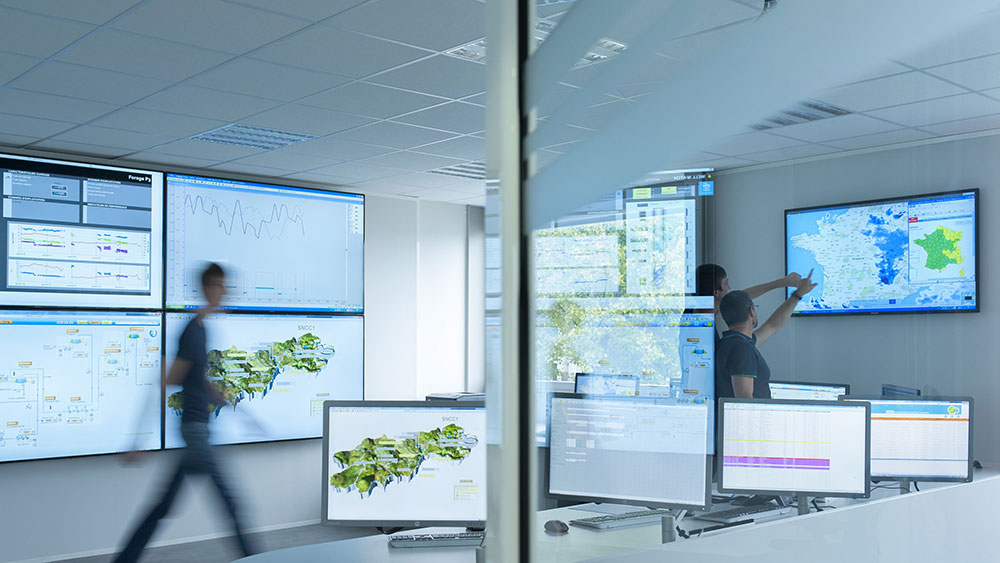 Production
We are producing new resources
The resource revolution is circular: transforming sea water into drinking water, sludge into renewable energy, and waste into energy or secondary raw materials, has become a necessity. By creating new, high-quality resources we avoid drawing on scarce natural resources.
In China, the Chongqing plant has been treating wastewater for over one million inhabitants since 2009. The INNODRY®2E technology implemented by SUEZ treats all the sludge produced - as much as 240 tonnes a day – dries it and transforms it into alternative fuels that then supply the plant with power. The treatment plant is therefore partly self-sufficient in energy.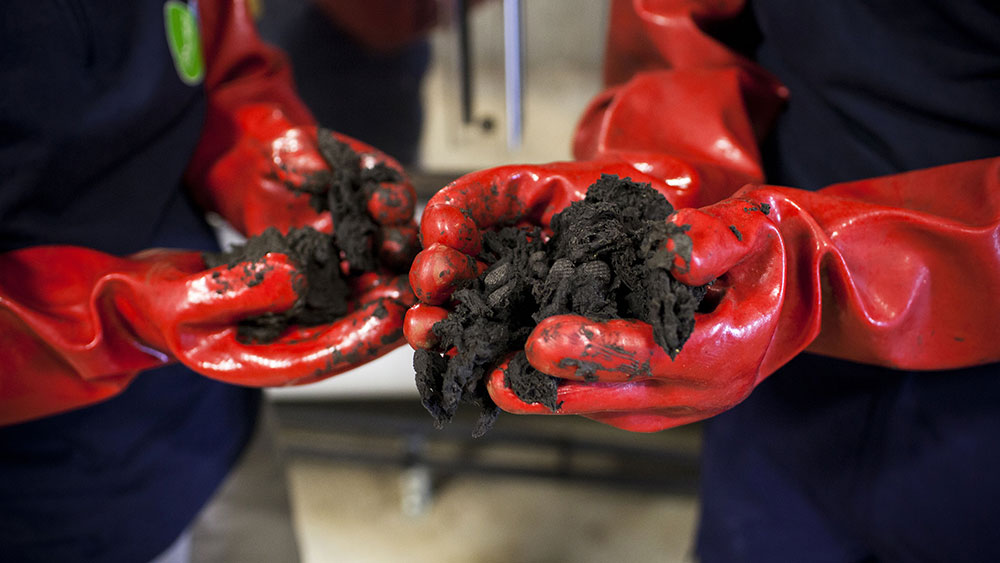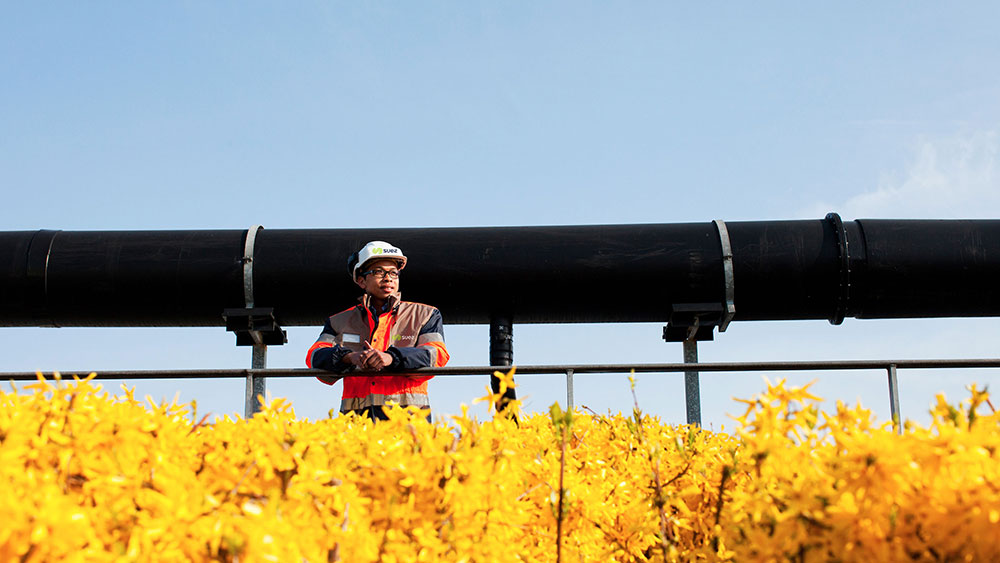 In France, wastewater treatment plants are in the process of becoming new regional energy production facilities. By treating the biogas from their sludge on an industrial scale and transforming it into biomethane, SUEZ has created local, sustainable, low-carbon renewable energy channels. Examples can be found in Strasbourg, Valenton, Annecy and Angers, where treatment plants produce gas that is injected into natural gas networks or transformed into fuel for heavy goods vehicles.
At its Plast'lab® laboratory, SUEZ produces recycled plastic of a quality equivalent to virgin plastic and even better suited to industrial requirements (shock resistance, heat resistance etc.). What's more, using recycled plastic reduces energy consumption compared with virgin plastic production. Designed and developed for industrial manufacturers, this recycled plastic helps them improve their economic, environmental and energy performance.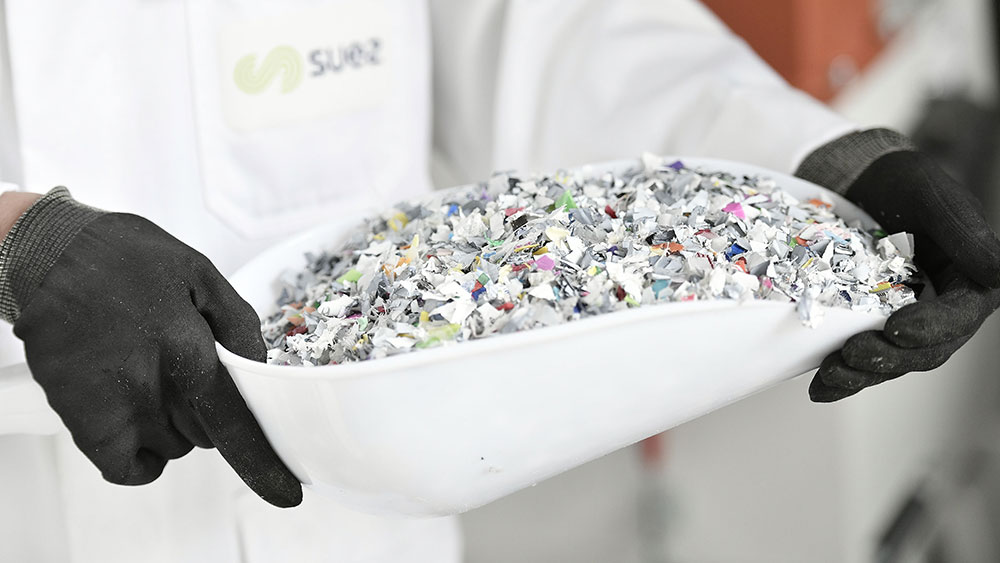 Data without former GE Water & Process Technologies